The European Foundation of Human Rights (EFHR) is an organization actively operating in Lithuania since 2010. It was established in response to the striking increase of the abuses of human and national minority rights in Lithuania observed after joining the European Union.
Archive for August, 2011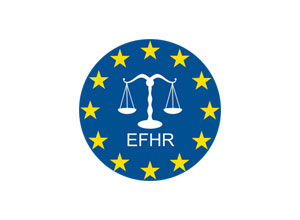 The European Foundation of Human Rights has filed another petition to the General Prosecutor's Office of Lithuania. The petition supports the complaint made on June 15th  2011 by Members of Lithuanian Parliament Jarosław Narkiewicz, Andrius Šedžius, Michał Mackiewicz and others and concerns a song by "Diktatūra" entitled "Šalčininkų rajonas" ('Šalčininkų Region'). The authors of the complaint maintain that the song shows strong evidence of nationalism....