The European Foundation of Human Rights (EFHR) is an organization actively operating in Lithuania since 2010. It was established in response to the striking increase of the abuses of human and national minority rights in Lithuania observed after joining the European Union.
Archive for November, 2012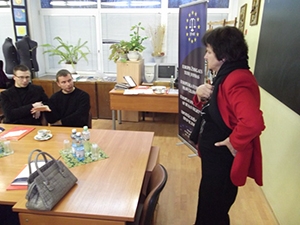 On last Friday and Saturday, the European Foundation of Human Rights organised free training sessions on Human Rights, in Vilnius's Władysław Syrokomla's College. The course's participants were mainly teachers but the event was also attended by students of local universities and colleges. The training was led by specialists in the field of Human Rights – Dr. Laura Koba, Dr. Łukasz Wardyn and Professor Wiesław Wacławczyk. ...