The European Foundation of Human Rights (EFHR) is an organization actively operating in Lithuania since 2010. It was established in response to the striking increase of the abuses of human and national minority rights in Lithuania observed after joining the European Union.
Archive for May, 2016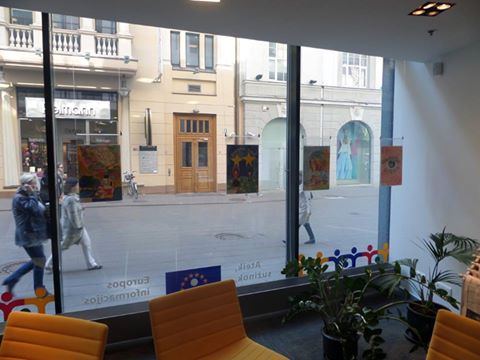 We are pleased to announce that a number of the posters from our recent EFHR Europe Day competition have been chosen to go on display in a gallery at the Information Centre of the European Commission Representation in Vilnius (Gedimino pr. 16). The exhibition consists of a selection of the poster competition entries, and includes the entry from the Over 13s category winner Ivona Gilevska, (Vilniaus Rajono Kyviškių pagrindinė mokykla), as well as Under 13s winner Gabija Kaulakytė (Kaišiadorių kultūros centras). You can also see the winning entry of our Facebook-favourite voting...