The European Foundation of Human Rights (EFHR) is an organization actively operating in Lithuania since 2010. It was established in response to the striking increase of the abuses of human and national minority rights in Lithuania observed after joining the European Union.
Archive for June, 2016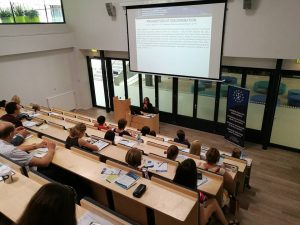 For the past five years, the European Foundation of Human Rights (EFHR) has been offering free of charge legal advice concerning human rights violations. We have also been organizing training sessions in the same field. On the 29th of June 2016, EFHR organized a free course entitled 'Application of international and European Union law in cases of discrimination in Lithuania'. Held in the auditorium of the College of Social Studies, the training session on the implementation of international law was conducted by Ewelina Baliko, an EFHR legal assistant who also conducts workshops on...