The European Foundation of Human Rights (EFHR) is an organization actively operating in Lithuania since 2010. It was established in response to the striking increase of the abuses of human and national minority rights in Lithuania observed after joining the European Union.
Archive for November, 2016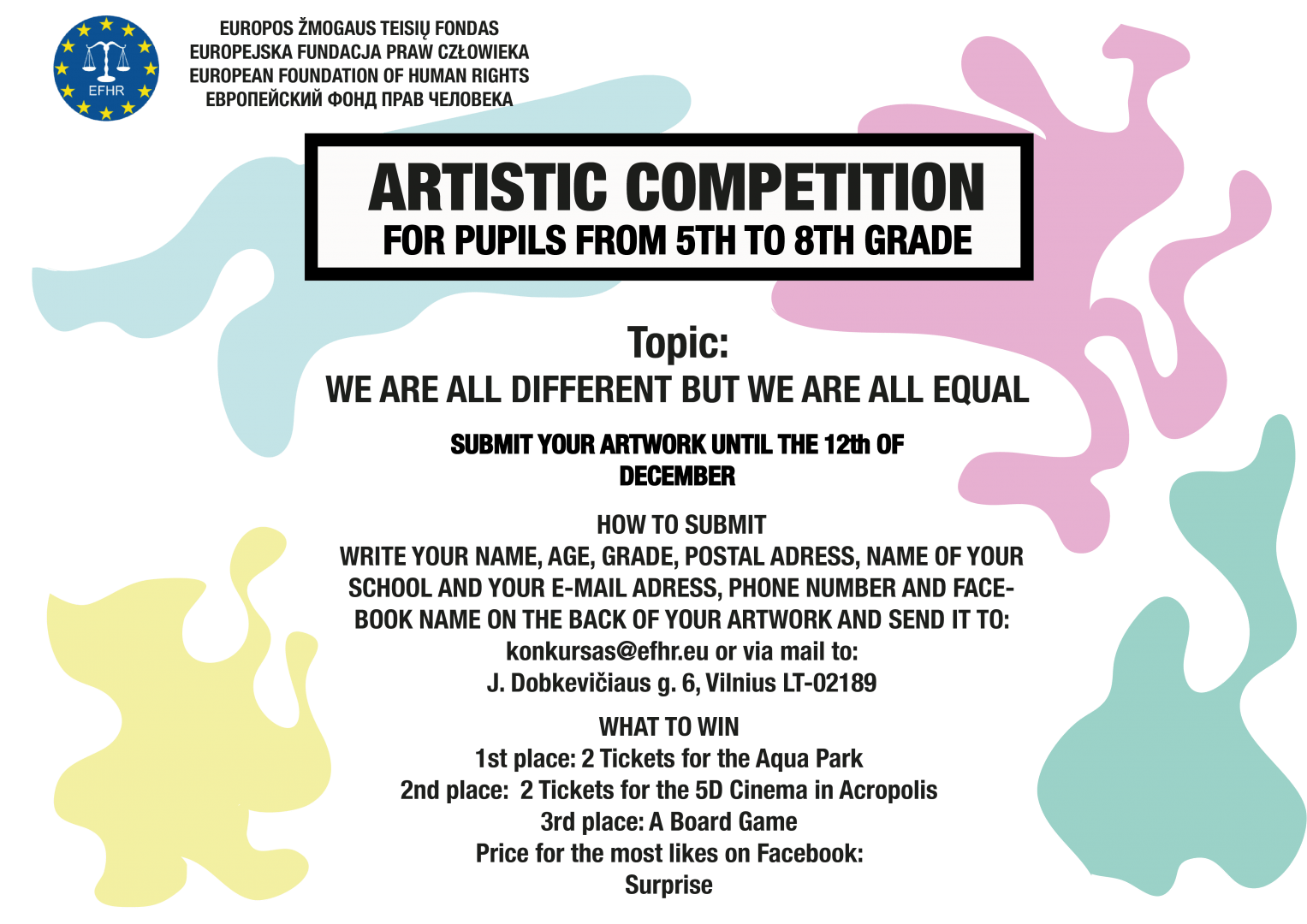 In celebration of the International Human Rights Day on the 10th of December, the European Foundation of Human Rights (EFHR) would like to announce a creative art competition for 5th to 8th grade pupils and for 9th to 12th grade pupils. The topic of the competition for pupils from 5th until 8th grade is "We are all different, but we are all equal", for pupils from 9th until 12th grade the topic is "Stand up for someone's rights". Based on these topics, the pupils are asked to use their imagination and become creative by creating an artwork. So artworks could consist of ideas on a...