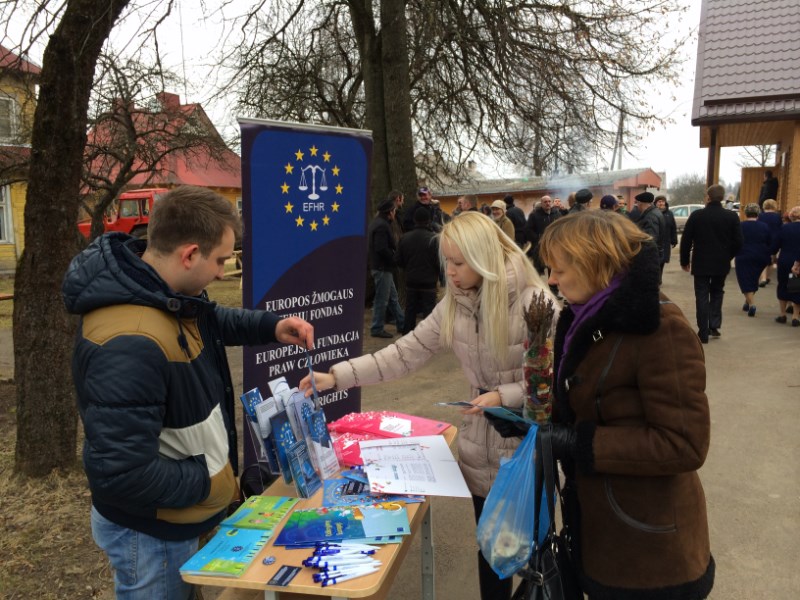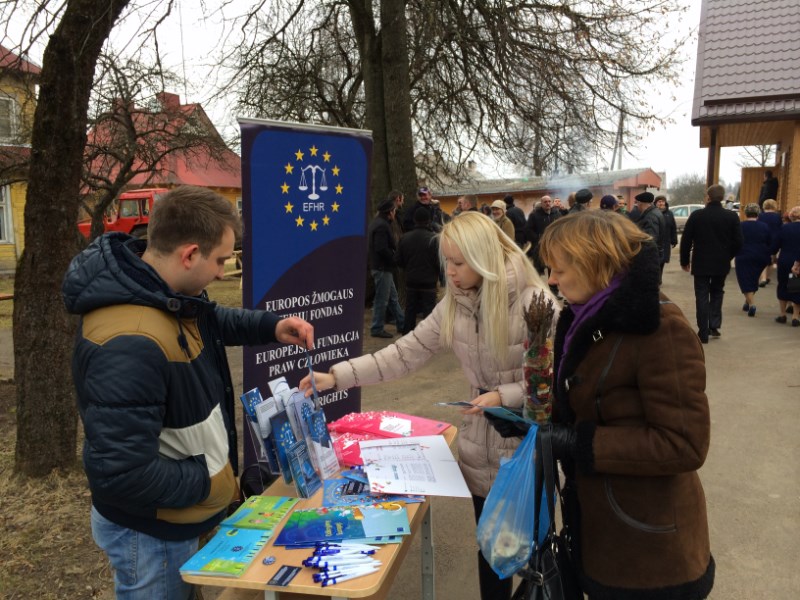 Mickūnai's Day was celebrated on 2nd March 2014 in Mickūnai. The arms and the flag were sanctified at the ceremony. The European Foundation of Human Rights organized the trip to Mickūnai to allow everyone there to become familiar with EFHR, inform residents about human rights and discrimination, as well as answer questions related to legal issues.
The EFHR stand attracted attention: especially from people from Vilnius city and region. People were surprised by the amount of materials prepared and distributed by the organization for free. The Council of Europe brochures, titled "Rights and Freedoms in practice" and "47 countries and one organization… Council of Europe" available in Polish and Lithuanian, were handed out. EFHR leaflets and gadgets were available too.
The EFHR representatives encouraged participants to show an interest in matters connected with the membership of Lithuania in the European Union (EU) and the Council of Europe (CoE). What's more, they also raised awareness about the newest legal information, which can be found on our website: www.efhr.eu as well as many pieces of information on managed or won cases connected with human rights issues, valid campaigns, brochures on the EU, CoE and EFHR leaflets to download.
We're glad that that people in Mickūnai were very active and that they were not only interested in the activity of the foundation, but they also invited EFHR representatives to meet with students. The foundation is thrilled and will accept the invitation. EFHR is going to organize more trips like this because we noticed that people are very interested in taking part.
See you next time!
EFHR