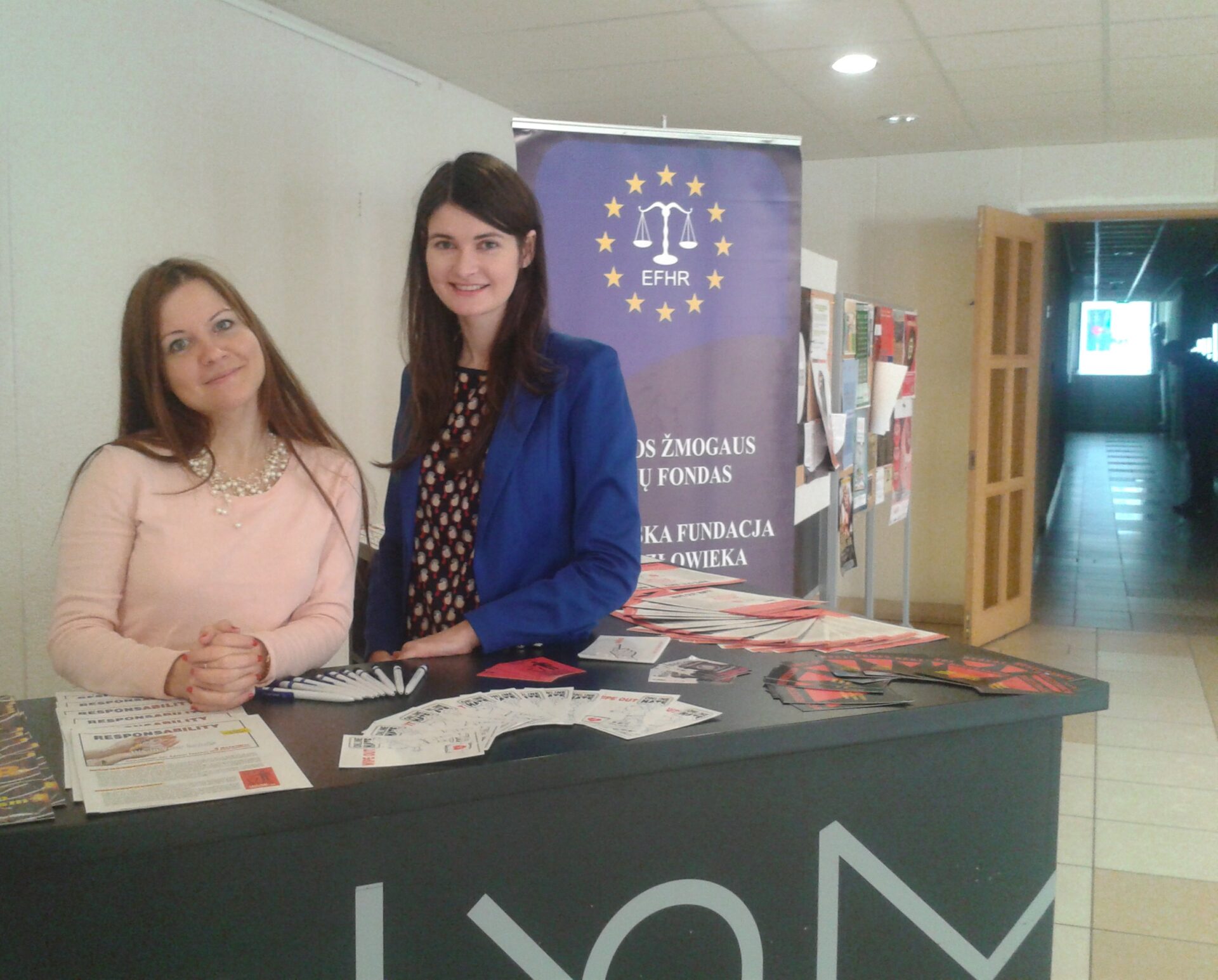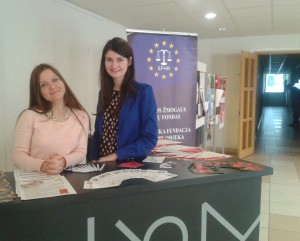 The European Foundation of Human Rights (EFHR) wishes to express its concerns regarding the growing success of extreme right nationalist parties in recent parliamentary elections across Europe. Our foundation strongly believes that these tendencies must be stopped and actions must be taken in order to prevent the repeat of historical events like the terrible persecution of the Jewish people, the Roma community and other social groups.
Regarding the current situation of discrimination in our country, EFHR notes that according to the latest Opinion on the Implementation of the Framework Convention for the Protection of National Minorities (FCNM) by Lithuania, the national strategy for promotion of effective equality between citizens must be strengthened. EFHR would like to remind all that promotion of equality between individuals must be a priority for all governments.
EFHR believes that it is important to raise awareness of the importance of equal treatment, tolerance and mutual respect from an early age. Therefore, our organization carries out educational campaigns in schools and marked the International Day Against Fascism and Anti-Semitism by organizing an anti-racism campaign at Mykolas Romeris University on 11 November 2014 in Vilnius. The campaign was organized by two EFHR volunteers who are taking part in European Voluntary Service (EVS).
EFHR is pleased with the huge number of students who were willing to express their  views on human rights by getting involved in our activities. The stall of the foundation with free informational materials (such as pamphlets, posters, postcards, stickers provided by our NGO partner UNITED) on international anti-discrimination campaigns was of interest of many. All the participants received free educational materials of the Council of Europe brochures  "Rights and Freedoms in practice" together with "47 countries and one organization…the European Council", as well as EFHR leaflets.  Students were provided with information about how they can contribute to international projects aimed at eradicating racism and they were also informed about how they can promote human rights as a volunteer at our organization.
EFHR cooperates with a number of NGOs such as UNITED (European Network against nationalism, racism, fascism and in support of migrants and refugees) in order to fight most effectively against all forms of racism, anti-Semitism and hostile attitudes toward specific groups of people within society. Through our latest campaign, our representatives also promoted an international campaign against discrimination promoted by UNITED.
For more information about our anti-discrimination campaigns, please visit our website.
EFHR