March of freedom or march of independence?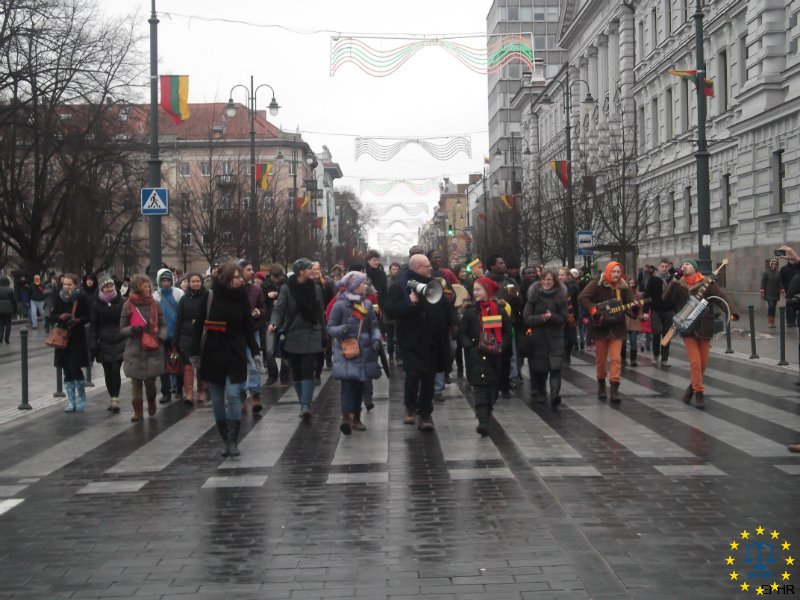 On Sunday, 11th March, on the day of the independence of the Lithuanian state, two marches took place in Vilnius: one under the slogan "Lithuania for Lithuanians, second, alternative one "We celebrate the freedom". Two completely different marches, under the flag of one country; Many people were happy to hear that the march of freedom is organised, which was named as an alternative to the nationalistic march and it was associated with slogans against racism, discrimination etc. However, only three colours and independence slogans dominated, and nothing about the equality. One can only be satisfied that the march had no aggression, it was rather creative and was giving the feeling of unity. The question is to whom?
During the rally, the representatives of the Foundation, within the scope of their information activity, were distributing leaflets about the employment rights, opportunity of free foreign language learning, were giving out educational brochures on human rights (we thank the Council of Europe for sending them), as well as posters with the slogan "open your mind, speak out against racism", which were created by UNITED for Intercultural Action.
Take part in the procession of Freedom!