European Foundation of Human Rights participating in training in Strasbourg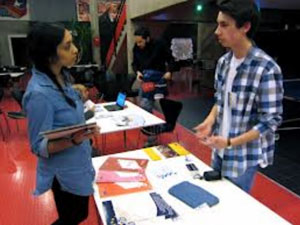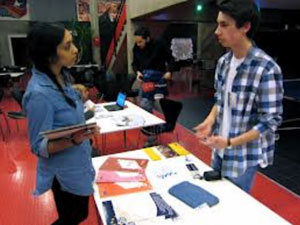 UNITED – international initiative unity over 550 organisations. The UNITED representatives have recently organised a training course titled "Step in! Be Active Against Racist, Propaganda and Hate Speech Online". The project aimed to teach youth activists how to recognise and fight discrimination and violence in the cyberspace.
The representative of the European Foundation of Human Rights, Krzysztof Adam Górski said that "The training provided a load of experiences and pleasantly spent time amongst new acquaintances. Initiative such as this one are an invaluable place to expose your own skills and knowledge, learn something new and deepen your knowledge on a particular subject that interests you. It helps you to open yourself up and face the inter-cultural world that surrounds us and which throws challenges upon us everyday. Europe has never before been so united and open as it is now. It is a unique moment in history where cultures different from one another can discuss and decide on their common future. As we know all changes bring along problems and uncertainties but due to projects like this one we call all work towards solving them and avoiding such problems arising in the years to come."
The main topic of the training was the general concept of discrimination on the grounds of ethnicity and religion and also the spread of violence in the cyberspace. The organisers left behind traditional teaching methods and adapted new ways of informal education and active participation. Workshops and debates were purposed to integrate all participants and to allow them to work in international groups. During the training, questions such as women discrimination and the evolution of women's role in the society were also risen. A lot of time has also been dedicated to discussing the elimination of discriminating and harmful stereotypes that are still apparent even in western European communities. The timetable was filled with activities from top to bottom, from the arrival day, up to the farewell evening. During one of the evenings where participants presented their promoting organisations, EFHR and its activities turned out to attract a lot of attention. Positive comments have been received about our Foundation's activity.
This training was the second activity of this type this month in which EFHR has participated and it is the second time that we received many useful pieces of advice and words of praise for the work completed as per now in the field of Human Rights and also for promoting the image of a modern European citizen in the new, inter-cultural world.
Information about training opportunities is always placed on the home page of the European Foundation of Human Rights' website – www.efhr.eu. Saying this, we truly invite you to apply for any opportunities advertised as you may get the opportunity to develop yourself, your interests and horizons!
http://www.coe.int/t/dg4/education/edc/conference2012/default_EN.asp
Translated by Kamil Szwarc within the framework of a traineeship programme of the European Foundation of Human Rights, www.efhr.eu.