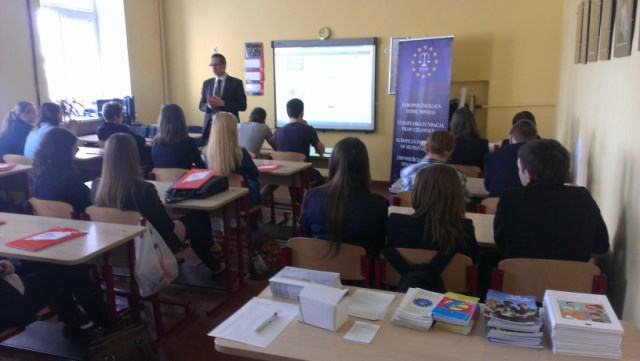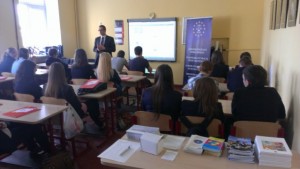 The lectures were given by dr. Łukasz Wardyn – an expert in international law dealing with issues connected to human rights and national minorities. During the lectures, key issues, such as the notion of democracy and its faces in the today's world, the importance of election and voting and of being an active citizen were addressed. The problems associated with human rights and specificity of citizenship's values such as good reputation and equality based on different foundations were discussed.
Moreover, students could learn about the EFHR's activity, court cases that were won and those that are still in progress and they also had the opportunity to become volunteers in the organisation. They heard how important voluntary service is and what advantages it can give them: acquiring new skills, job experience, life experience, new friendships that can become useful in further career.
The lectures took place in the Jean Paul II Junior High School, in Sz. Konarski High School, priest Józef Obremski High School and in J. Kraszewski School in Vilnius.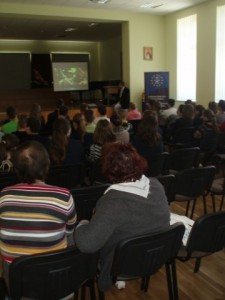 Students and schools received leaflets and other materials about human rights and the Council of Europe's brochures. The brochure of the Council of Europe has been prepared especially for young people, so that they can become acquainted with key issues, with which the Council of Europe is concerned. These are, in particular, respect for democracy, justice, democratic citizenship, sport without violence, nature, culture, and health care. Each topic is presented in a clean and practical way. Moreover, the reader has the list of 47 member states with their capital cities and flags. (The brochure can be downloaded here.)
We would like to thank headmasters of the schools and their teachers for invitations. The EFHR hopes that the series of lectures was not the last one and that soon, together, we will be able to organise another one. We would like all interested persons to contact us.
EFHR
Tłumaczenie Emilia Zawieracz w ramach praktyk w Europejskiej Fundacji Praw Człowieka, www.efhr.eu. Translated by Emilia Zawieracz within the framework of a traineeship programme of the European Foundation of Human Rights, www.efhr.eu.