EFHR at the opening of the campaign "Myliu Panda"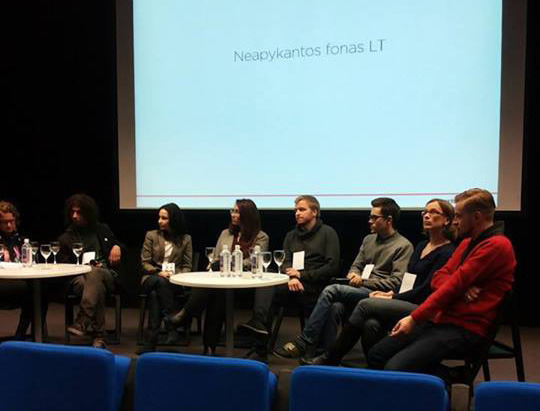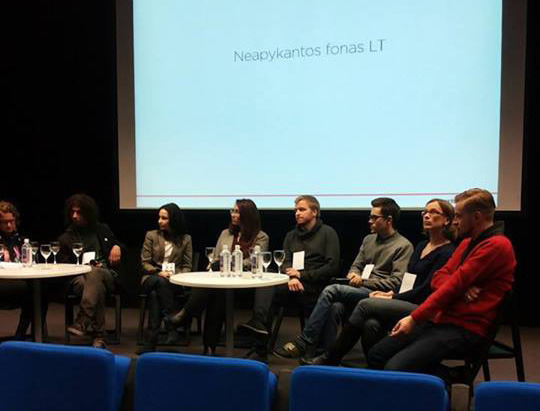 On 20th March in the National Gallery of Art, the opening ceremony of the campaign "Myliu Panda" took place. The organizer of the campaign is the NGO "National Institute for Social Integration" ("Nacionalinis socialinės integracijos institutas") and it is aimed at fighting against internet hate speech.
The main point of the campaign event was discussion. EFHR sent representative Ewelina Baliko to join in the debate. The participants discussed the issue of the prevalence of hatred in Lithuania in various forms, as well as the lines between freedom of speech, jokes, and insults.
It is worth noticing that tolerance has often been treated as passiveness. It was this point that began a lengthy discussion on what has to be done to stop the wave of hatred that is manifested not only in everyday life, but also in cyberspace.
In the near future, EFHR representatives, along with the "Myliu Panda" campaign organizers, will start a series of visits to schools in Lithuania in order to promote tolerance among children and adolescents. We encourage you to track our progress on the Foundation web site: www.efhr.eu.
EFHR reminds all that awareness and a refusal to be indifferent are key elements in the fight against hate speech and discrimination. Since 2011, EFHR has been campaigning and so far almost 400 applications have been submitted to the public prosecutor's office. The applications have been concerning launching investigations against authors of comments inciting hatred and discrimination. We encourage everyone, both victims and witnesses of hate speech crimes on the internet, to inform EFHR.
Translated by: Roksana Kasperek