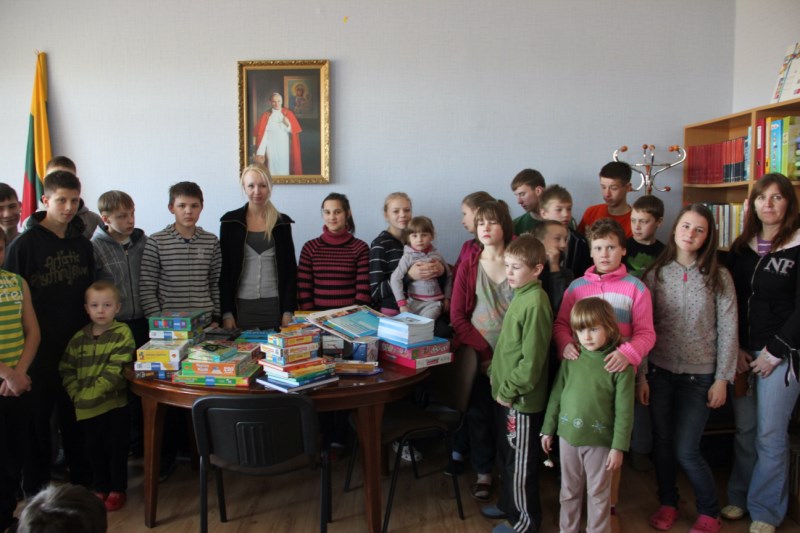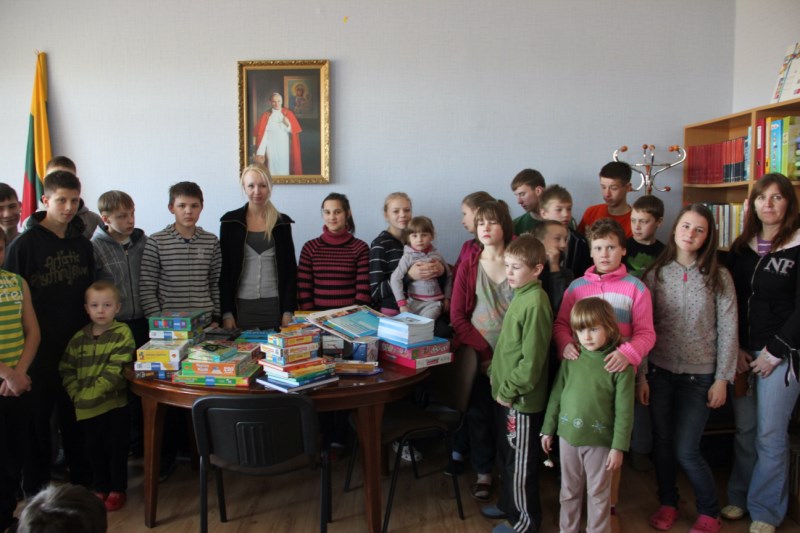 The European Foundation of Human Rights (EFHR) is very glad that we had an opportunity to wage a charity campaign in the orphanages in Vilnius and in the Vilnius region. During the Easter holidays, EFHR representatives visited children from orphanages in Šalčininkai, Pabradė, Nemenčinė and Antakalnis. The children received gifts paid for by private donors.
The heads of the institutions were presented with gifts in the form of books, educational publications, board games, office supplies and sweets. By taking such action, EFHR wants to emphasize the importance of education and respect for the rights of children. We feel that children are a highly significant part of our society and require special attention and care.
Teachers and principals of the institutions expressed their heartfelt thanks for the visits and gifts. Further cooperating with the orphanages, EFHR also lends its psychological-legal support to the workers of these institutions. Since December of 2013 until April of this year the foundation held psychological-educational workshops for the workers at these orphanages. In the future we also plan to offer psychological consultations for the children living in the orphanages.
On behalf of EFHR we would like to express our special thanks to the workers of the European Commission who gave donations for the Foundation and made it possible to wage this charity campaign. Some 700 Euros were donated in total for buying gifts for the orphanages. We also thank Mr Wojciech Sawicki, a president of "Kamratas" company as well as Firma Księgarska Olesiejuk[Olesiejuk Bookselling Company] for big discounts on board games and books.
After becoming aware of the needs of the orphanages, EFHR is going to support these institutions on a regular basis. The orphanages in the Vilnius region will have volunteers soon who will be helping the teachers to organize activities and work with children for a few months. We invite those who want to take part in the campaign and support the orphanages to cooperate with EFHR.
Translated by Martyna Kołtun within the framework of a traineeship program of the European Foundation of Human Rights, www.efhr.eu.