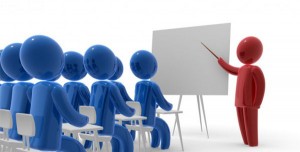 On the 21st July 2014, the amendments for changes to the Law regarding employment support, social and health insurance premiums, aimed at encouraging young people between the age of 16 and 29 to find jobs in their home country, were signed.
The main aim of these changes is to provide help to find a traineeship offer, since until today only the students of universities with which various enterprises and organizations signed a three-sided agreement have been able to participate in  traineeships, gain professional experience and sometimes – find a job.
Following these changes, every young person who finds a traineeship offer on their own will have the cost of insurance against accidents in the workplace as well as social and health insurance premiums covered from the national budget.
These days, 19,5% (21,2% in June 2014) of young Lithuanians remain unemployed, whereas the general unemployment rate amounts to 10,1%( 12,5% in June 2014).
The European Foundation of Human Rights (EFHR) encourages everyone to actively gain experience as soon as possible and invites anyone interested to take part in our traineeship programme. Our core objective is to promote and protect the interests of various social groups, regardless of their ethnic background, social position, denomination or sex.
EFHR invites political scientists, lawyers, public relations experts, philologists (of English, Lithuanian, Polish or Russian studies) and all other people willing to contribute to get involved with our projects. More information about the traineeship possibilities and European Voluntary Service (EVS) projects in conjunction with EFHR is available on our website.
How to become a trainee
---
1. Find yourself an institution for completing your voluntary traineeship programme
2. Carefully prepare a CV (information about writing a CV and the preferred format in various languages is available here)
3. Prepare a motivation letter as well in order to clarify your reasons for wanting to be a trainee of a given institution. Remember to give good reasons.
4. Send your CV and a motivation letter to a given institution. Use polite and appropriate expressions at the beginning and end of your e-mail/letter.
5. Undersign a contract of voluntary activity. Remember that it should comprise i.a.
– information about both sides of the contract( you and the institution in question)
– time period of the contract's validity (no more than 2 months in a given institution. Also, keep it  in mind that this contract can be signed no more than 3 times per year for a period no longer than 6 months);
 –  your tasks as a trainee in a given institution
 –  place of traineeship
  6. Next step is taken by a given company or organization (they are to i.a. notify SODRA)
  7.   All set, go and gain experience!
---
EFHR