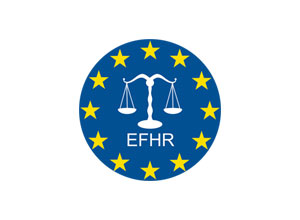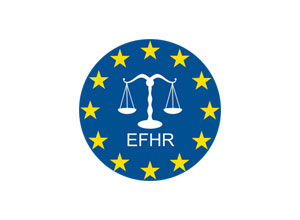 EFHR's activity receives wide coverage in the media not only in Lithuania, but also abroad. Information about human rights and about our activities spreads thanks to interviews, numerous press releases and other information presented on the Foundation's website and in the media.
In May 2014 EFHR representatives actively addressed, via the press and television, the issue of the original spelling of names and surnames in Lithuania. In the interview for the http://manoteises.lt/ a representative of EFHR talked about the necessity of adopting relevant legal acts concerning the issue. This was also addressed by the Lithuanian TV3 station on 5th May.
In June EFHR had the possibility to present its activity on the radio station "Znad Willi" during a broadcast about human rights. The EFHR representatives talked not only about aims and the character of the Foundation's activity, but also informed the public about when one should ask for legal aid. The issue of hate speech and discrimination in the workplace were addressed in more detail. We encourage everybody to listen to the broadcasts – the EFHR's activities, hate speechand infringement of the principle of non-discrimination.
You can find the interview that was aired on the radio station LRT about the report "Observance of human rights in Lithuania in 2012-2013 (Rights of national minorities in Lithuania), published by EFHR in July, on our website.
EFHR is also popular on other web-portals. On the website devoted to human rights – www.manoteises.lt – you can read about the Foundation's activities. We are on the list of the five organizations which aim to protect human rights. Information about the Foundation could also be found in the catalogue of the non-governmental organizations on the website: www.nvokatalogas.lt. This year over 250 articles about the Foundation's activities were published in the media (in the press and on the Internet). On our website in the "Media o nas" section you can find the articles.
People interested in completing a traineeship or voluntary service at EFHR can find information about the Foundation and the possibilities of cooperation on the website of a new project www.savanoryste.gerapraktika.lt or on www.buksavanoriu.lt where 925 organisations and 4601 volunteers are registered.
We encourage you to work with us!
EFHR