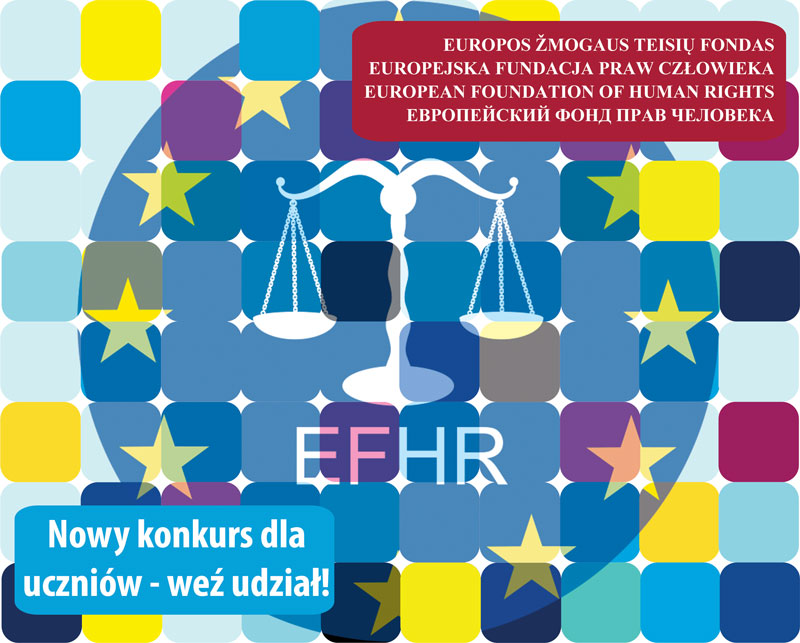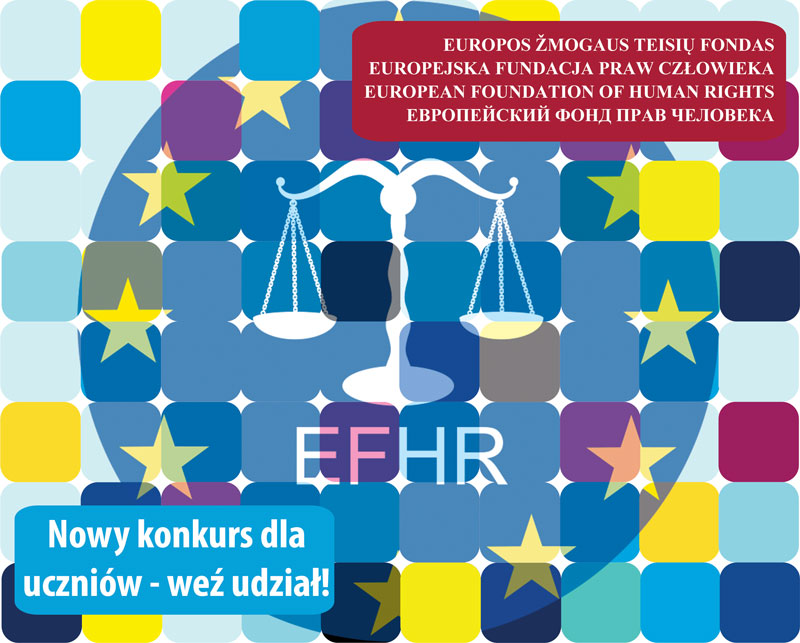 On the occasion of Universal Children's Day, celebrated on 20th November, and of 55th anniversary of the adoption of the Declaration of the Rights of the Child and 25th anniversary of the enacting of the Convention on the Rights of the Child, the European Foundation of Human Rights (EFHR) is happy to announce an art contest for students in grades 5-8.
The goal of the contest is to:
Promote the rights protected by the Declaration of the Rights of the Child, the Convention on the Rights of the Child,
Promote the rights and freedoms protected by the Convention for the Protection of Human Rights and Fundamental Freedoms,
Raise awareness of problems concerning human rights and the rights of the child among children,
Increase knowledge about human rights, the rights of the child;
Promote and increase knowledge about the rights of citizens.
The topic of the contest is "The rights of the child through the eyes of children". Use your imagination and prove your creativity to win valuable awards! The work should concern one of the aspects of the rights of the child. We invite students to take part in the contest with the use of the following techniques: pastels, paints, tempera, markers, crayons, engraving or coal, etc.
Each participant can enter the contest by submitting one work only. Students should work individually. The works can be sent until 18th December 2014.
You can win: a tablet, an IPod, a games console and many more valuable awards!
The works:
Each work should have a clear description on the back, which should include:
1) the student's name and surname,
2) the student's age/grade,
3) the name of the school attended by the student,
4) contact details (email, the student's or the teacher's or parent's telephone number)
The works should be sent by post to the following address:  (Europos žmogaus teisių fondas, Liepkalnio g.103, Vilnius LT-02121) or delivered directly to the residence of the Foundation.
The exhibition of the works, announcing of the winners and the awarding of prizes to the winners will take place at a ceremonial Gala, on 20th December at Liepkalnio Street, 103
We invite you to take part in the competition and we are waiting for your works!
EFHR