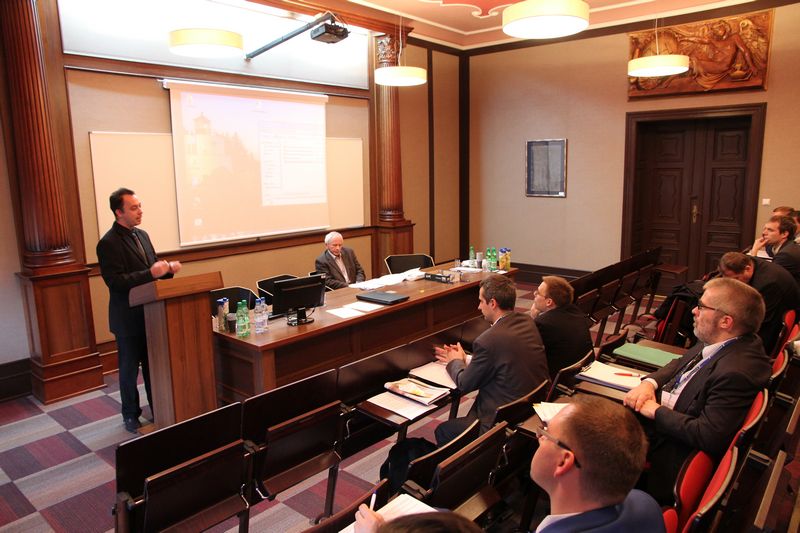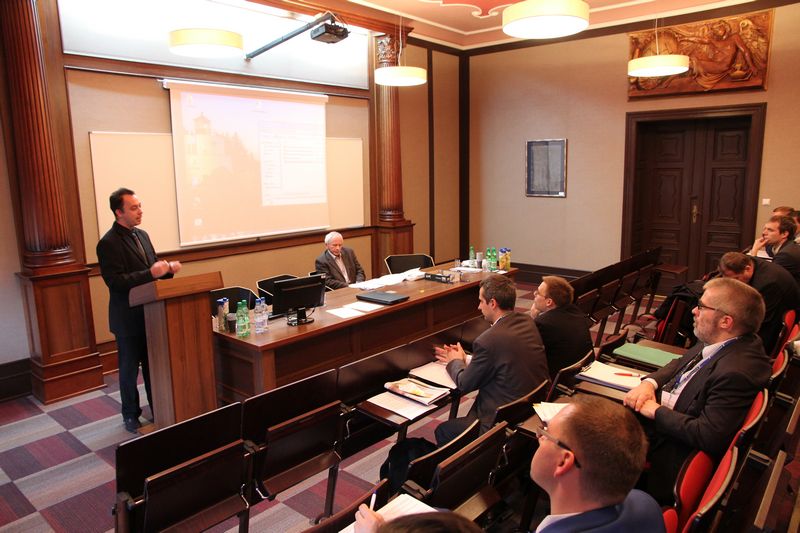 The international scientific conference entitled "The principle of proportionality and Human and Civil Rights in the legal systems of the EU Member States" took place on the 14th-15th of November, in Walbrzych, Poland. The event was organized by the Angelus Silesius State School of Higher Vocational Education of Walbrzych.
The objective of the seminar was to present and discuss the situation on Human Rights and Civil Rights protection in the legal system of Member States of the European Union. The conference also aimed at observing to what extent the principle of proportionality (common principle of the legal systems of EU Member States that determines the allowable range of State interference in constitutional rights and freedoms of individuals) is respected by the governments of these countries.
The European Foundation of Human Rights (EFHR) was represented at the conference by the EFHR expert Łukasz Wardyn who presented the status of the (non-)implementation of Lithuania of the resolutions and opinions of the Council of Europe in relation to the Framework Convention for the Protection of National Minorities (FCNM). He also presented the outcomes of the newest  Third Opinion of the Advisory Committee (body of experts at the Council of Europe that evaluates minority policies) on the implementation of the Framework Convention by Lithuania.
EFHR notes that the presentation received a  great deal of interest from the audience and other speakers. Many were "astonished" by the problems related to the deficiencies of the Lithuanian legal system regarding the protection of minority rights. Therefore, the presentation by our representative was followed by a long discussion on the situation of national minorities in Lithuania.
EFHR