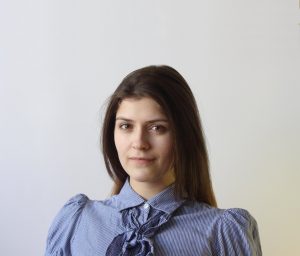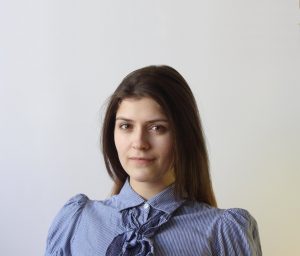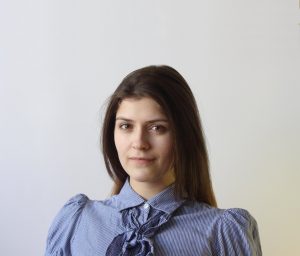 Eglė Beinorytė is a first year, second degree student of Law and Management program run jointly by Mykolas Romeris University and Montesquieu University of Bordeaux. Eglė takes an interest in European Union, international law and criminal law. In April, she started a 6-week traineeship for EFHR.
Eglė was born in Telšiai – the capital of Samogitia region. After graduating from school she moved to the capital of Lithuania – Vilnius. She is planning to stay in Vilnius after completing her studies, however she is not rejecting the possibility of going abroad to gain more experience. She would like to work in Brussels. During her studies she took up a traineeship in Regional Prosecutor's Office in Vilnius, where she dealt with crimes and got to know the work of a prosecutor.
She has been traveling around the world for many years. When she was little, she joined a folkloric group "Čiučiuruks". That allowed her to experience new cultures, get to know about differences between people and become a tolerant person who respects ethnic, cultural and social differences. In 2009, she became a voluntary worker for various international organizations. Also in 2009 she prepared and implemented a project funded by European Union and went to the Czech Republic for her first exchange program. Last spring she went for the 10th project to Turkey where she was one of the leaders of the group. Eglė is determined to continue similar tasks.
In her free time Eglė likes walking around in park, reading books, going to theatres, ballet and concerts.
The traineeship with EFHR in Vilnius is a great opportunity to get a hands-on experience, get to know the problems regarding the human rights, develop your civic activities and respect the rights of various social groups regardless of their background, social status, beliefs or gender.
EFHR