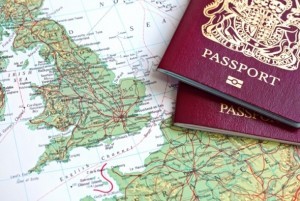 On 1st July the Vilnius City District Court adopted a ruling in which it obliged the Registry Office to issue a new marriage certificate with the surname "Weston" written with the original "w" for a Lithuanian woman who married a citizen of New Zealand.
It is the fifth won court case already concerning the written form of the letter "w" in the surname in which the Vilnius City District Court adopts the consistent approach, highlighting that the refusal of writing the letter "w" would cause administrative, personal, and professional nuisances to the petitioner, forcing her to change her documents and prove their authenticity and her identity. It should be stressed that currently all documents owned in New Zealand – the driving licence, payment cards – have been issued in the surname with the letter "w". What is important, it is the first case in which a Lithuanian woman has married a citizen of a country which does not belong to the European Union.
According to the court, the prohibition of writing the surname with "w" is a disproportionate inconvenience, which the petitioner would experience. Such a ban would create a premise to infringe the rule of immunity of the private and family life, as well as to infringe the right to have a surname.
The European Foundation of Human Rights is more and more often receiving requests for help from mixed families who do not believe in the legislator's goodwill and decide to fight for their rights in court.
It is necessary to stress that the family cannot yet enjoy the victory to the fullest. As is the case with other families fighting for the original spelling, the Lithuanian is going to participate in one more trial, this time concerning issuance of the passport with the originally spelled surname. Thus, each family has at least two court cases regarding surname spelling.
The solicitor's assistant Ewelina Baliko, who represents families fighting for the original spelling of first and last names, informs that the most important decision of the court is still to be made – at the beginning of the next week, it will express its opinion regarding the written form of the letter "w" in the passport. Currently, we have an absurd situation – the Pauwels family has won the court case concerning the writing of "w" in the marriage certificate, and though the surname with this letter has been already registered in the Residents' Register Service record, the Migration Board refuses to issue the passport.
EFHR