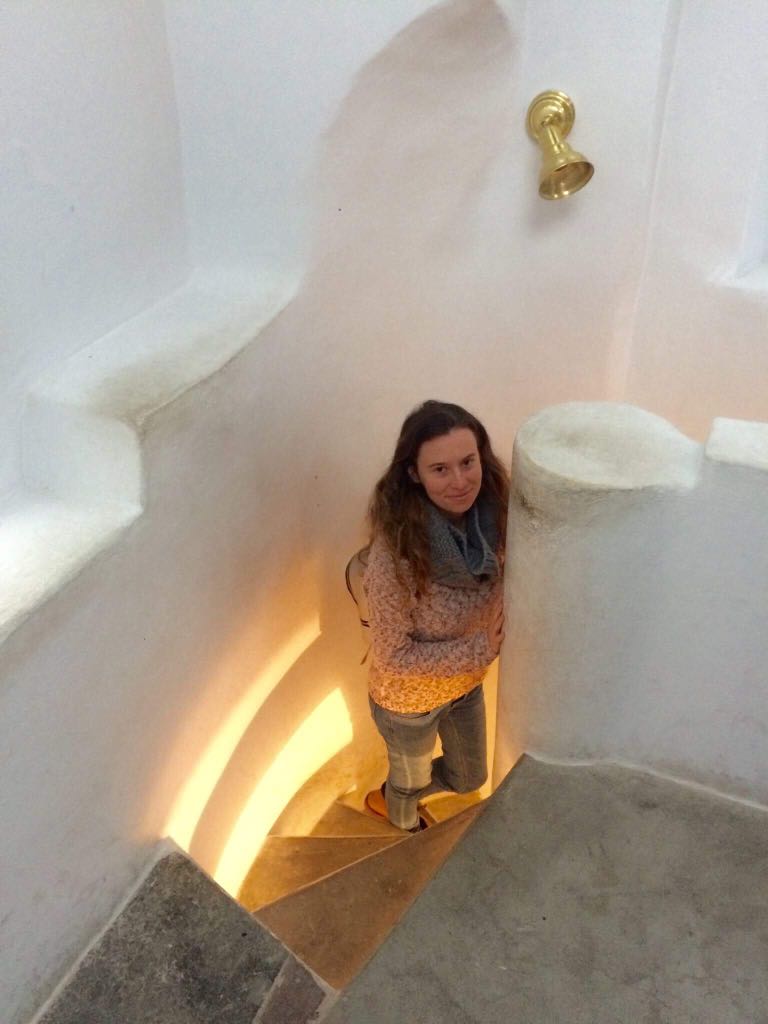 Like every month, the European Foundation of Human Rights (EFHR) arranged a trip to an interesting spot in Vilnius. This time, the EVS volunteer Carmen Cara Lorente, the trainee Kamila Kocowska and the workers of the Foundation went to a 1 hour guided tour at Vilnius University.
As part of the tour, they could visit the library rooms, the astronomy hall, the different courtyards across the University and finally, the Catholic Church which is connected to the University building. One thing that made this tour so special is that the University building and the Church have many beautiful frescos dated from the XVI century and could also enjoy the views from the highest towers from the astronomy hall.
The University has several legends about different parts from the building and all of them were explained during the tour along with plenty of historical details about every room they visited. Finally, they had the chance to see an exposition of ancient History books.
The EFHR gave once again to its trainees the chance to explore one of the most beautiful and historical parts of Lithuania and they could develop their Lithuanian cultural awareness. At the end of the tour, trainees were highlighting how beautiful this experience was.
EFHR