EFHR representative taking part in training entitled "Learning in EVS"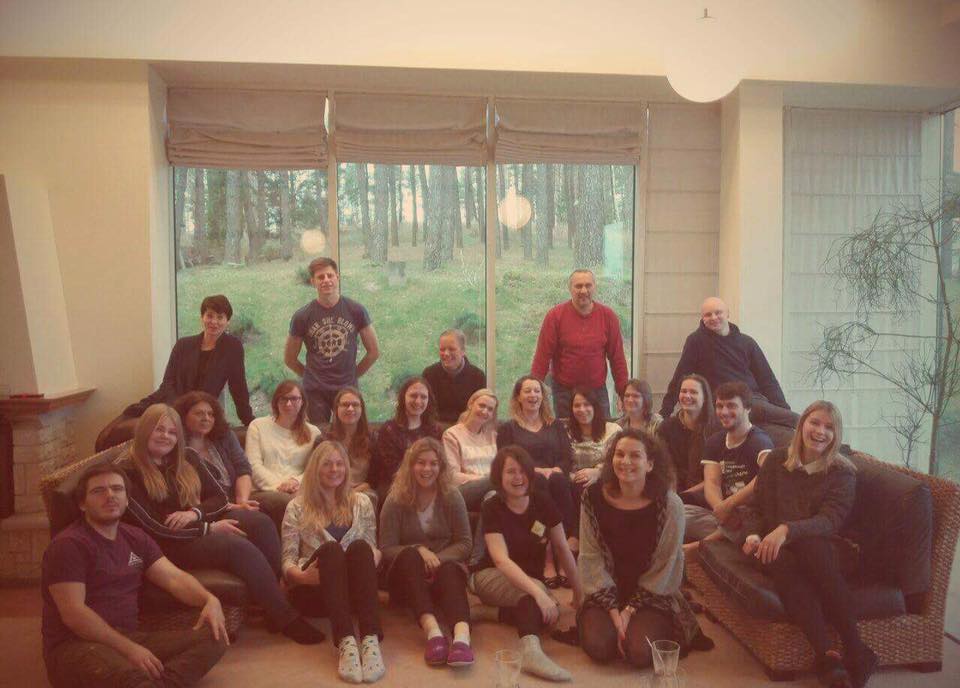 International training for representatives of organizations dealing with coordination "European Voluntary Service" (EVS) took place between 13-17 of November 2017 in Trakai. European Foundation of Human Right was represented by Agneška Malinauskaitė.
During the training, participants received practical advice, also they were able to learn how to care about volunteers's talents and how being a teacher important is. The main issue discussed at the conference was Experience. All EFHR representatives shared and compared ideas with one another. This group activity gave them chance to know better others' opinions and suggestion.
Participants spent their free time sightseeing in Trakai. Furthermore the beauty and environmental diversity of the town bring all representatives of the Baltic countries together.
Every conference attendee got relevant knowledge that will help in future education and voluntary work. They have got also chance to see difficulties and everyday concerns from somone else's perspective.
In 2014 EFHR become official member of European Voluntary Service (EVS). In 2015 EFHR completed project entitled "Youth for human rights" and one year later project entitled "Promote diversity, promote human rights" has been completed. In 2017 EFHR coordinated project entitled "EVS in Special School – let's learn together". Currently EFHR accompanied by a great volunteer Carmen Cara Lorente implements "Notice it! Human rights in our daily life" project.
EFHR is part of "Erasmus +" program, which gives financial incentives towards institutions and organisations dealing with education, trainings and youth in Europe. This program was established thanks to European Union strategy including "Europe 2020 strategy" program. The voluntary aim is to help participants improve their skills and give better perspectives on a future career as well as improve education system in Europe. "Erasmus +" program is a great chance for young people aged 18 to 30 to take part in voluntary work placed both inside or outside European Union which can least from 2 weeks to 12 months. This program gives opportunity to influence on everyday work in particular organization in country where volunteers are situated in. Volunteers are also able to support local community and by that, broaden their qualifications and experience of living abroad.
To take part in the program you need to contact the sending organization in your country. The list of accredited sending organizations can be found here. Organization will offer you available projects, or help you to find a project abroad by yourself and apply through the sending institution. The list of accredited sending organizations in Lithuania can be found here. EFHR can become your sending or receiving organization as well as coordinate project that you are sign to in. If you have any questions please feel free to contact us (evs@efhr.eu) at any time.
EFHR