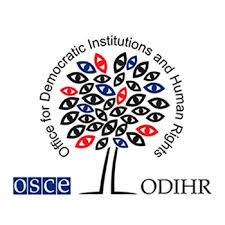 The OSCE Office for Democratic Institutions and Human Rights (ODIHR) published on 16 November 2017 hate crime data for 2016 on their website. The ODIHR operates via the submission of human rights related data by its 44 participating states. This Office collates this data and utilises it to provide support and expertise to its participating states and the greater civil society. The main objective of the processing of these statistics is to make them more widely disseminated to any relevant parties, be they researchers, local authorities, or any others who are interested.
Hate crimes are defined as crimes motivated by prejudice, also known as hate crimes or bias-motivated crimes, affect the security of individuals, their communities and societies as a whole. This year, the ODIHR has created an online platform from which its data regarding the quantity and sources of hate crime incidents can now be accessed publically, in order to properly reflect the quantity and richness of the data which the organisation receives each year. In general, the findings from the ODIHR have shown that there is a clear distinction in the type of hate crimes. Religious minorities, for example, tended to experience 'damage to property' at a higher rate than other types of minorities. Likewise, violent hate crimes occurred chiefly towards those with disabilities, specific gender or sexual orientations, and national or ethnic minorities at a higher rate than religious minorities.
Within the context of Lithuania, contributors to the work of the ODIHR include a range of expertise from the Lithuanian Gay League and the European Foundation of Human Rights. Hate crimes that took place in Lithuania between 2007 and 2016 tended to be violent attacks against people based on sexual orientation and gender identity, on religion and racism and xenophobia. From 2008 to 2016, property damage on the basis of racial, xenophobic, or religious identity also occurred. The largest bias motivation for hate crimes was on the grounds of racism and xenophobia, however there were a number of incidents on the basis of gender or sexual identity. Incitement to violence was the largest type of crime on the basis of racism or xenophobia by far, however there were a number of incidents relating to the desecration of graves and one incident relating to the disturbance of the peace.
In previous years, the ODIHR has implemented a number of tools for this work against Hate Crimes. These include its Hate Crime Reporting website, training against hate crime for law enforcement, training for prosecutors, data collection and monitoring, and the Tolerance and Non-Discrimination Information System. For the future development of this project, this data is intended to help participating states in improving their justice systems, to design better legislation and a better monitoring of hate crimes.
EFHR