Let's break the stereotypes about minorities in Lithuania!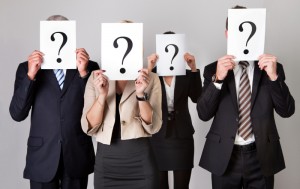 The fact of inciting the feeling of hatred, further intensified by the mass media, has become easily noticeable in recent years. Hateful comments appearing in a public space exert a significant influence on society. National hostility, racial discrimination, social exclusion – these are just few examples showing how the media change the society.
Violeta Palionis, representative of the EFHR, took part in a training 'Cooperation with the media in diminishing hate', held September 26-28 in Druskininkai. The training was led by Žydrė Dargužytė, Ruth Budinavičiūtė and Nadeem Ahmad (UK).
Žydrė Dargužytė is a journalist and author of several social projects. She shared with us her knowledge of crisis information management, public relations, principles of journalist's work and the art of making public speeches as well. Ruth has many years' experience in the field of impression management and self-help. She delivered a speech about the meaning and value of a group representation, impression management, she told us about some techniques and gave examples from her personal and professional experience.
Nadeem Ahmad is an expert on human rights and society development. He has many years' experience in cross-cultural communities. In the training he presented the most effective strategies and methods of coaching. He also introduced us to problems of social development and its management, sharing his experience.
"It was a unique opportunity to learn about the principles of journalism, how to cooperate with the media and prepare to undertake action. Stereotypes and myths of different minorities, deeply rooted in society, are very hard to overcome. Therefore, the aim of the training was to show how we can identify and effectively react to hate. Thanks to the training my knowledge of communication rules has increased" – said Violeta, sharing her reflections on the training.
The training is a part of a big international project 'Address of Human Rights – Journalism', coordinated in Lithuania by the National Institute for Social Integration.
Tłumaczenie by Elżbieta Szafarz w ramach praktyk w Europejskiej Fundacji Praw Człowieka, www.efhr.eu. Translated by Elżbieta Szafarz within the framework of a traineeship programme of the European Foundation of Human Rights, www.efhr.eu.