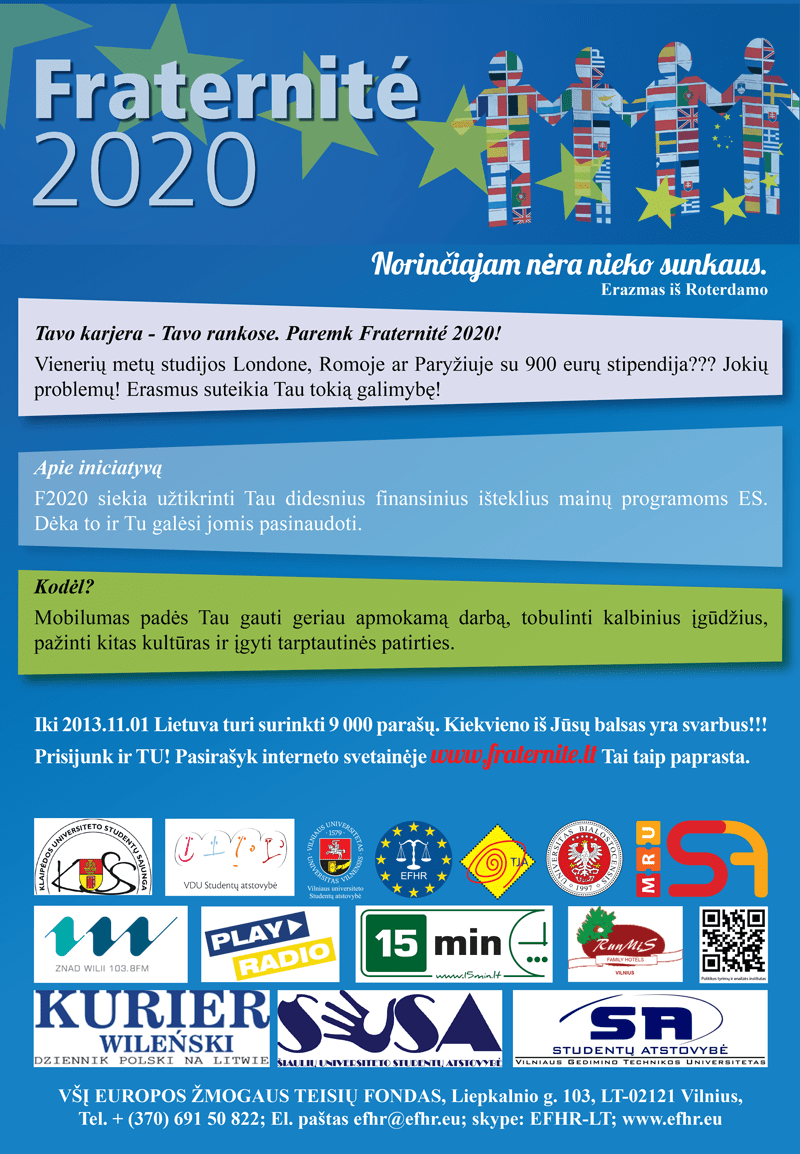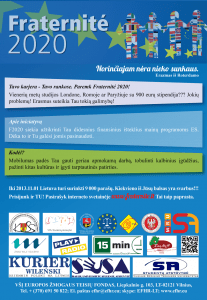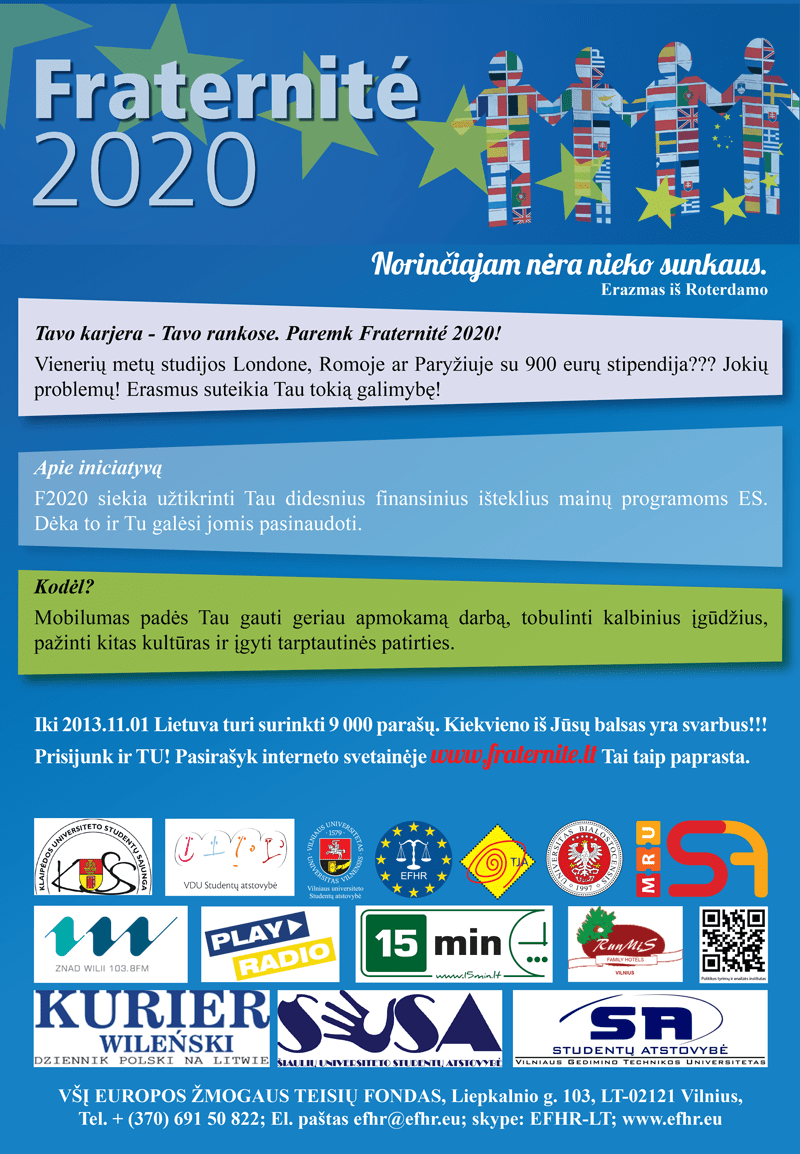 European Foundation for Human Rights (EFHR) is pleased to invite you to support European Citizens' Initiative Fraternite2020. The goal of the initiative is to enhance EU exchange programmes – such as Erasmus or the European Voluntary Service (EVS) – in order to contribute to a united Europe based on solidarity among citizens. Making these exchange programmes more attractive will enable more EU citizens to spend time in another member state and to find out what a united Europe means for them. Also, this experience will develop intercultural skills and cross-cultural understanding, which will have positive economic, social, and cultural effects on the entire continent.
Representatives of EFHR will wait for you to sign the online petition for Fraternite 2020 in the following places:
October 21, 11:00-14:00 – Mykolas Romeris University
October 22, 11:00-15:00 – Vilnius University
October 23, 11:00-13:00 – University of Applied Social Science
October 24, Bialystok University, Faculty in Vilnius
Welcome! 
If you also think that more people should have the opportunity to spend time in another country, please sign this initiative too.
https://ec.europa.eu/citizens-initiative/ECI-2012-000001/public/index.do?lang=lt
EFHR