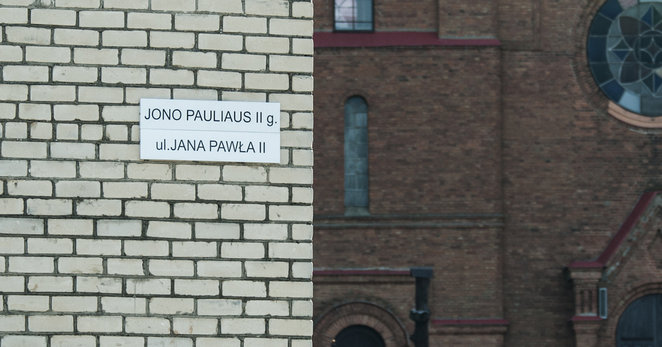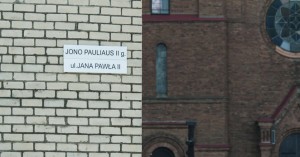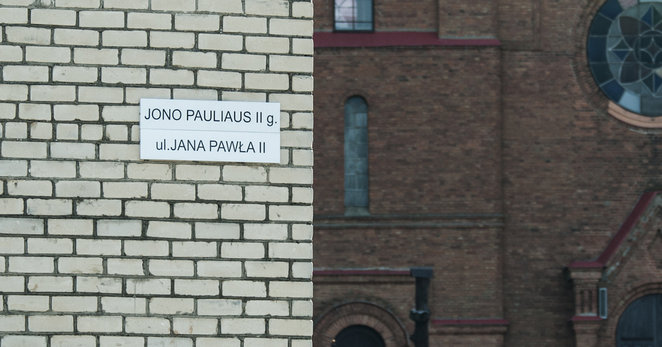 The European Foundation of Human Rights (EFHR)  in Vilnius would like to express its deepest concern regarding the Vilnius Regional Court judgement on bilingual street name signs in Šalčininkai district from December 23 2013. The Court decided to fine the Administrative Director of local government 100 LTL (around 30 EUR) for each day of delay in the execution of the Court order to remove  bilingual street name signs in the district. At the moment he has been asked to pay over 43, 000 LTL (around 12, 500 EUR).
The signs are placed on private houses and the owners of these houses do not agree to remove them. The Administration has neither the right nor the tools to enforce them to do so. As it was already pointed out in a previous EFHR press release (http://en.efhr.eu/2013/11/04/the-case-of-bilingual-street-signs-once-again/ ) – judgements against the local government do not refer to the individual owners of private buildings. There is not a single court judgement or a governmental institution order authorizing local people to remove non-Lithuanian street signs.
It is not the first fine for not carrying out an order regarding the removal of bilingual street signs imposed on the administration of this district, where representatives of Polish, Russian and Belarus national minorities constitute over 80% of the population. But this is the first time that the fine issued is so high (e.g. minimum wage in Lithuania is 1,000 LTL – around 290 EUR).
It is against European standards, in particular Art. 11(3) of the Framework Convention for the Protection of National Minorities, to force representatives of national minorities to remove bilingual street name signs in territories traditionally inhabited by a substantial number of persons belonging to a national minority group/s. It must be emphasized that most of those signs were placed during the period when providing such rights under Lithuanian Law on National Minorities was in force.
From this point of view the decision of the Lithuanian court is incomprehensible and alarming. EFHR would like to appeal  to the international community to pay more attention to the situation of the protection of the rights of national minorities in Lithuania. It constitutes a clear step back when it comes to human rights and standards of democracy. This has already been pointed out in national and international reports. It has been especially observed since Lithuania's membership in the European Union.
EFHR