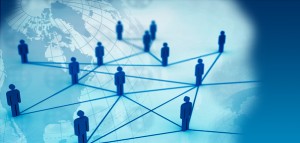 The Lithuanian Government has approved new guidelines related to Lithuanian migration policy. These guidelines also include better conditions for the employment of highly-educated specialists in Lithuania.
The European Foundation of Human Rights (EFHR) would like to mention an interesting aspect of this document, which is quite optimistic in tone. These are the guidelines highlighting the meaning of tolerance towards foreigners. The promotion of racial, cultural and ethnic tolerance as well as fighting against xenophobia, discrimination and racism will be an essential point of this policy.
It is worth mentioning that the migration policy of the European Union is closely related to the freedom of movement for workers. Article 45 of the Treaty on the Functioning of the European Union guarantees this freedom within the union. It involves the abolition of all kinds of national discrimination among workers of the Member States in terms of employment, salaries and other work conditions.
However, it happens that disproportionate limits related with language knowledge within a particular state are still created. The Foundation would like to highlight the judicature of the European Court of Justice, according to which, although the promotion of a national language has its justified aim, such a policy should always be proportional with the intended objective and its implementation should not discriminate against citizens of other Member States. This standpoint is also shared by EFHR, which claims that the requirement of a certain level of language capabilities should be justified and necessary for work. However, such requirements cannot be treated as the basis of discrimination towards workers from other Member States.
EFHR