Educational session in Budapest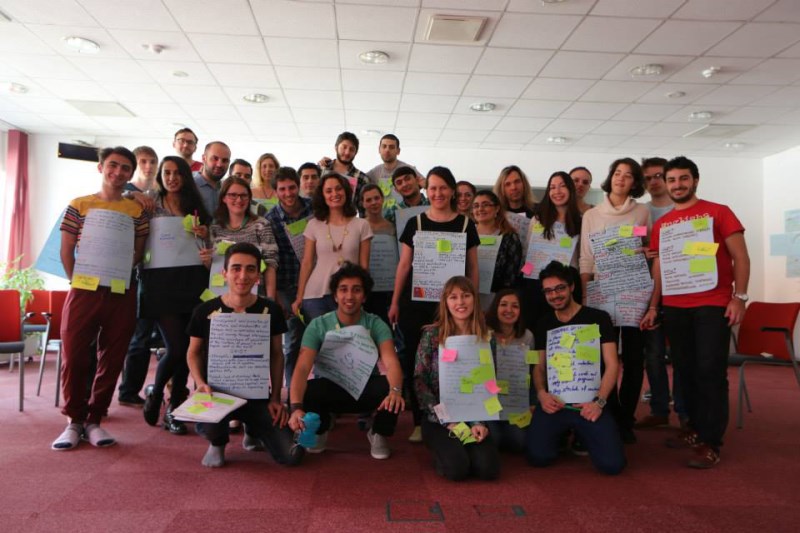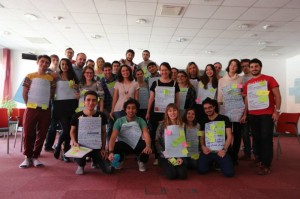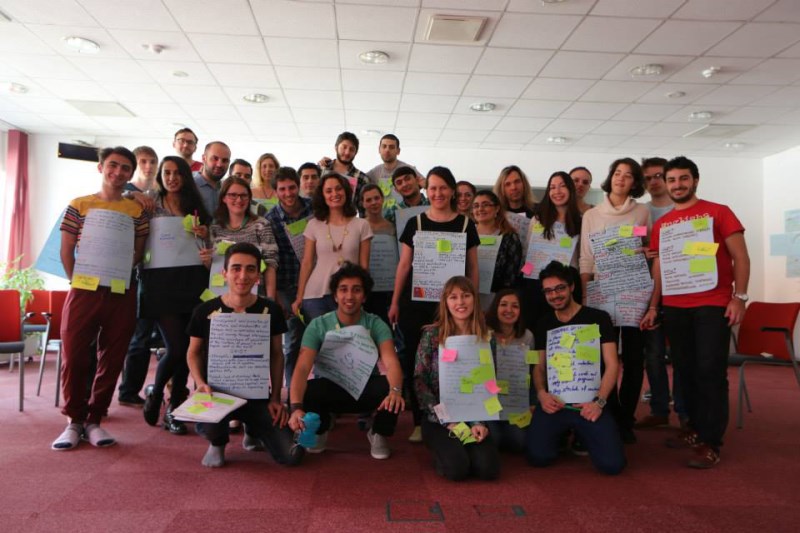 From the 16th to the 23rd of March the international educational session ' Be active, be open, be YPA!' in the European Centre of Youth in Budapest took place. It was organized by the Youth Peace Ambassadors Network in collaboration with the Youth Division of the Council of Europe. Dorota  Skoczyk, our EFHR representative,   took part in this event together with two other Lithuanian participants.  The other participants were 35 people working with or for non-governmental organizations in a range of European countries. They work in areas of: human rights, combating racism and discrimination, tolerance and peace promotion, working with youth, ethnic or  national minorities. In addition, many participants use non-formal educational methods in their work.
The structure of a 'study session' differs from a traditional meeting like a conference, workshop or lecture. It also anticipates the contribution of each and every participant. During a week-long schedule of activities in Budapest, participants had an opportunity to share their experience based on working on local and international projects in non-governmental organizations, discuss methodology of their work, get to know new ways and tactics of peace-promotion methods, learn about equality, respecting diversity and promoting social participation of young people. There was also time for debates and presenting individual activities,  ideas, project proposals, the activities of partner organizations. These activities were mostly interactive and were held in small groups in order to develop teamwork skills.
Besides the exchange of experiences, methods and tactics of work in organizations, and acquiring  new abilities, participants had an opportunity to create a thematic group and work on local or international projects. By and large, 11 groups were created by the end of the week, and these presented the programme of their authorship (a new project or the continuation of particular activities) in such fields as: youth participation in social life, policy on local languages in Europe, artistic projects related to social integration, informal methods of teaching in public schools, peaceful problem-solving, exchange of experiences of people working on human rights' protection etc. One of the projects concerning tolerance and integration of national minorities will be realized in 2014 in Lithuania, in cooperation with EFHR and volunteers from many countries. Information on the upcoming project will soon be available on the EFHR site www.efhr.eu.  Participants of the Educational Session received certificates with information concerning achieved competences.
The Youth Peace Ambassadors Network and perspectives for co-operation were also discussed. Since the Youth Peace Ambassadors Network was created in 2011 its actions have been supported by the Youth Division of the Council of Europe. The educational session in Budapest marked the official 'independence' of the Youth Peace Ambassadors Network, which from now on will be working independently from EU structures.
The educational session in Budapest was an incredible opportunity to keep in touch with non-governmental organizations from all over Europe and it offered the possibility to gain valuable knowledge concerning youth work methods, which will be put into practice while carrying out projects addressing  young people.
EFHR