Since last year the volunteers of the European Foundation of Human Rights (EFHR) have been working in Polish children's homes in Lithuania helping the staff take care and educate pupils. On EFHR's initiative all the volunteers were directed to the orphanages in Podbrodzie and Soleczniki which we have cooperated with for some time and where they were greeted with enormous kindness. Our volunteers are open and experienced people with many ideas who are interested in protecting human rights – especially those of children. Not only did they help on a daily basis with organizing activities and games for the children but their duties also included supporting children in studying and organizing their leisure time. Volunteers were only obliged to speak fluent Polish but knowledge of Russian was deemed an asset for communications too.
Our past experiences with the cooperation of our volunteers at the orphanages have been really positive and beneficial for both sides. The children have an opportunity to meet new people who add variety to their daily routine, offer them assistance and advice. It is even more valuable as the pupils are in need of warmth and attention. This gives them a sense of joy which they share with the volunteers and the rest of the staff. New people mean new energy and inspiration for work and new activities. For people who enjoy helping others it is a wonderful opportunity to help people in need while working in a demanding but fulfilling atmosphere.
Below we have presented the impressions of three volunteers who worked at the orphanages in July and August 2014. We have asked them a few questions regarding their impressions and experiences when working with children in Lithuania. We asked them where the idea of volunteering at the orphanages came from, what a day of their work looked like and what they learned from their stay in  Lithuania.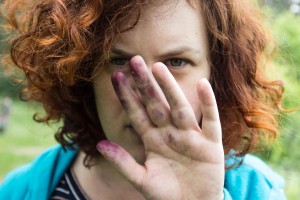 – I just wanted to do something for someone else. My way of helping usually consisted of sending some sum of money to children or animals in need – says Malgorzata and adds – I decided to act, to devote my time, my attention, my energy.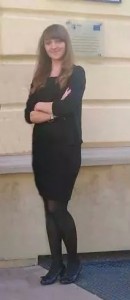 – I had been thinking of working as a volunteer abroad for some time, especially when it comes to working with children, so when an opportunity turned up – I decided to leap at this chance – that's how Justyna answers our question about the source of the idea of volunteering in a children's home.
For Maria, the start was an activity at the University she studied at: It was a Scientific Circle for educators (…) I was a member when I leaned about volunteering in a Polish orphanage in Lithuania. I thought that this would be a good chance to acquire new experience in working with children.
Coming to Vilnius not only realized the passions of the volunteers and enriched their experience, but they also learned how to deal with challenges connected with taking care of young children. Małgorzata admits that the volunteers entered a world of children who have suffered a lot in their lives. This made efforts to earn the trust and friendship of the children even harder. Nonetheless, the possibility to help the children was a very uplifting experience.
– Working with such young children can be really enjoyable. It is so nice to see the children grow, develop, learn new things. The awareness that I could be a part of this process offered a great sense of fulfilment. – says Justyna.
Earning the trust of the children and participating in their daily life is equally important for us – comments Maria. Even though the children may surprise both in a positive and in a negative sense at times she stresses that volunteering is a wonderful daily lesson of responsibility, patience and understanding.
Justyna supports Maria's words: –The children may surprise everyone every single day. (…) I guess that's why I am never bored with them.
A volunteer's day does not begin too early. -The kids got up a little bit later, so I could have some good sleep, too. – one of the volunteers says. After breakfast children clean their rooms, then solve some riddles and participate in games and activities organized by the volunteers. As Maria points out, children are very often the ones to put forward their suggestions, saying what they have problems with or what they would like to do: -(…) older children, aged 12-14, ask me to give them mathematical tasks to solve as Maths is the subject they have the most problems with. I have to admit that I was pleasantly surprised with this request.
Holidays are a period when the majority of time is spent outdoors. At the orphanage in Podbrodzie, where (just like in Soleczniki) about 40 children live, the Żejmiana river lies close by – a charming place where children enjoy spending their free time. It was a real surprise for the volunteers to find out that old and well-known outdoor games are still popular – "What's the time, Mr Wolf?", hide-and-seek or tag – encourage the children to play together bringing joy to both the children and their teachers.
Aside from riddles and exercises the volunteers are absolutely free to come up with their own ideas for games and find out what the children want to do. Organizing competitions, art workshops enriching children's creativity, building huts, picking strawberries – all of these are just a few examples of different activities getting children interested and engaged as well as building ties with the volunteers. In the evening, after a day filled with activities – we used to change one of the rooms into a cinema hall where we would watch movies until late into the night – says Małogorzta. Maria spent her evenings reading fairy tales and legends to her fascinated pupils.
For Justyna, volunteering is a chance to take advantage of the knowledge of experienced educators, sharing her own knowledge with others and using her skills at work. Aside from joy and satisfaction, the volunteers stress how important it is for them to acquire new skills and improve themselves. A chance to spend time with young children, to give something from oneself in order to support the care of children who crave warmth, kindness and interest is the most important reason for becoming a volunteer.
We also asked the volunteers if they would take part in such a volunteering programme again.
I have learnt a lot, not only about children, but also about myself – answers Justyna, who despite all the challenges that volunteering brings would still like to try to continue the work –If anybody considers working with children in the future, in my opinion they should definitely try their hand at working in a children's home.
Maria: -I do not regret my decision to volunteer at the children's home in Lithuania. I feel that I have learnt a lot there. I am really happy to do something that brings me joy. What does volunteering give? The biggest prize is a child's laugh, because "When a child laughs, the whole world laughs"- as the prominent Polish educator Janusz Korczak said.
Małgorzata does not have any doubt as well: -If it hadn't been for this volunteer programme I wouldn't have experienced so many wonderful moments, so much satisfaction and joy. I have satisfied my need to be engaged in an important cause of helping others – she added. She finished her utterance with an emphatic sentence that showed no doubt about her voluntary work: – My dream is to come back to the children as often as I can.
If you are interested in volunteering in one of the Polish children's homes in Lithuania, EFHR invites you, or anyone else you think may be eager to cooperate, to get in touch with us.  It is a perfect opportunity to meet new people, acquire valuable experience and make children happy. Information regarding this volunteer program will soon appear on our website.
EFHR