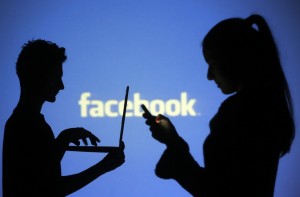 On Tuesday June 16, it was the second time the Commission of the Lithuanian Language (Valstybinė lietuvių kalbos komisija) did not agree to the original spelling of the names and surnames of national minority representatives in its report. According to the Commission, non-Lithuanian names might be written on identity cards only in cases of marriage between a Lithuanian and a foreigner or when a foreigner has gained Lithuanian citizenship. So, once again, the Commission has refused Poles living in Lithuania the chance to be able to spell their names and surnames in the original language. The Commission recommends the already existing spelling with the use of letters from the Lithuanian alphabet.
The report of the Commission has provoked outrage and a wave of negative comments among national minority citizens as well as many representatives from the Lithuanian media. Lithuanian journalists chose to show their dissatisfaction with the Commision's decision via the popular social networking site Facebook. The writers posted photos and memes on their profile page walls expressing support for the original spelling of names. What is more, some of them started a hashtag action with the Polish version of their surname. Haroldas Mackevičius tagged a photo with #jesuismackiewicz, whereas Nerijus Maliukevičius used #jesuismalukiewicz.
The right to the original spelling of names and surnames is one of the basic rights of every citizen. Issues related to the original spelling of names not only affects people who belong to national minorities and those who want to name their children in accordance with their culture, tradition or language. This is a problem for all Lithuanian citizens, especially Lithuanian women who marry foreigners and want their new names to be written the same way as that of their husband. EFHR encourages all Facebook users to join in with this action by tagging posts with the Polish versions of their names (using the hash tag – #). Keeping this campaign going may convince the government to change the law and to allow the use of original names and surnames.
 EFHR