An EFHR traineeship through the eyes of a volunteer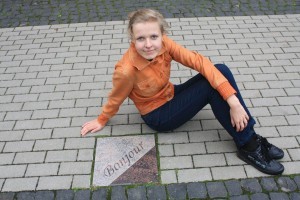 The European Foundation of Human Rights (EFHR) would like to share the impression of Greta Urvelytė after her 2 months EFHR volunteering experience throughout October and November 2015.
"My application was driven by the desire to find out about the issues related to human rights, especially those that are being faced by employees of the foundation. I wanted to get to know this environment and become a part of it. My expectations have been met. During the voluntary work I had the chance to test myself in a variety of fields: I created the news for media, was involved in organizing law conferences, took part in different international events and participated in interesting projects."
Greta wrote: "If different tasks that promise to develop your skills, new friendships and learning about current law practice sound interesting to you then this volunteering opportunity is perfect for you. Certainly, it is a very rewarding and enriching traineeship, during which I acquired new skills which will surely be useful in the future. I encourage everyone to participate in an EFHR traineeship. If you have any questions or doubts, feel free to contact me at: greta.urvelyte@gmail.com".
EFHR is very pleased with Greta's view of her experience with EFHR. More information about the apprenticeship can be found on our website (the "Traineeships & Volunteering" page), or by e-mailing us: praktyki@efhr.eu.
EFHR