EFHR Europos Parkas Excursion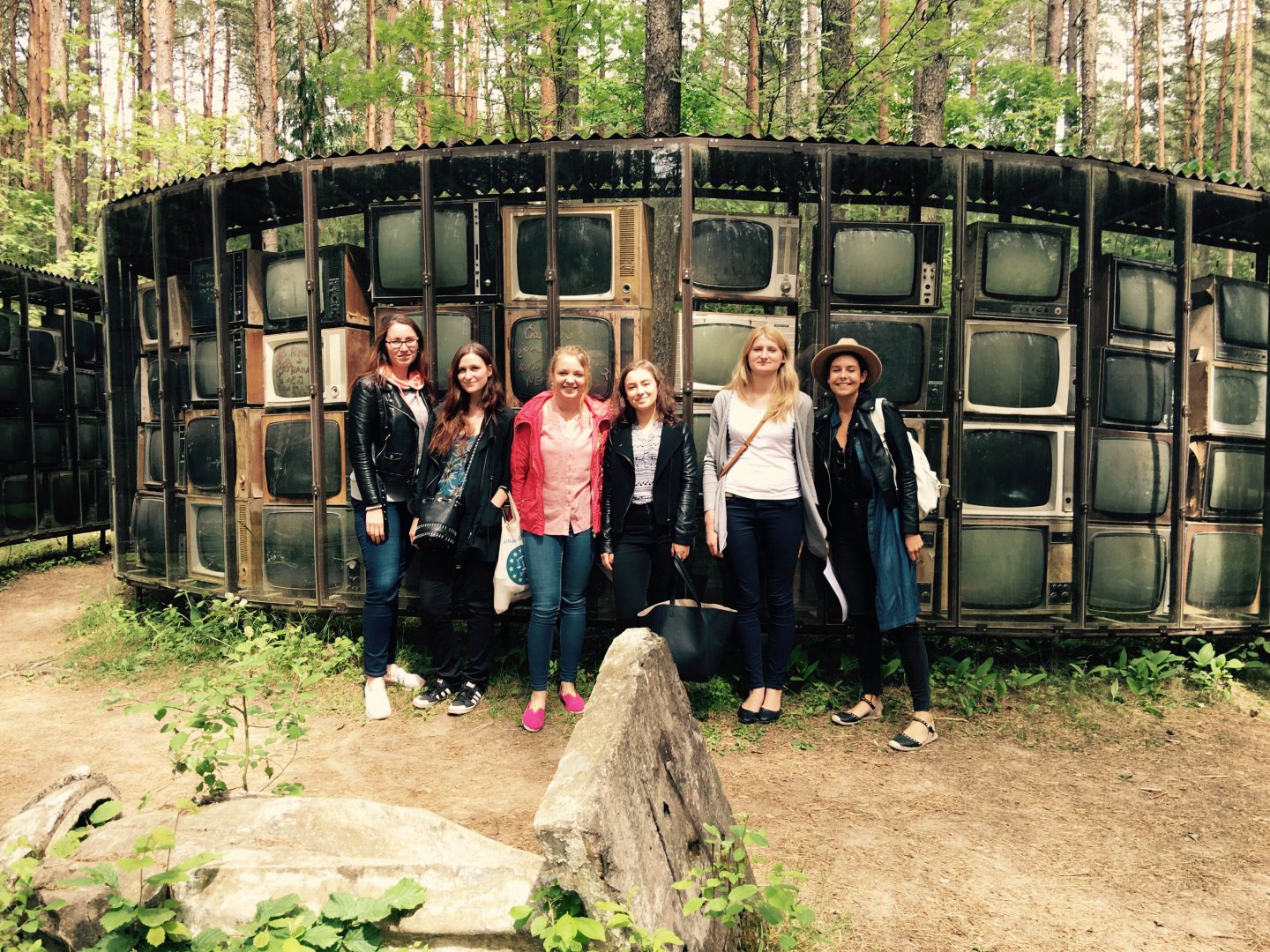 Staff and volunteers from the European Foundation of Human Rights (EFHR) office enjoyed a visit to Europos Parkas on Friday 10th June 2016.
Our European Voluntary Service (EVS) volunteers Aneta Maciejewska and Leah Nedahl as well as new interns Gabrielė Račaitytė and Karina Gędłek thoroughly enjoyed the office excursion.
We spent the afternoon walking all around the 50 hectare park, which was determined by the French National Geographic Institute to be the centre-point of the European continent in 1989.
The park, which is just 17km from Vilnius, is an open-air contemporary art museum, with around 100 exhibits of works from over 27 countries, including the UK, Greece, Finland, Poland, Venezuela and Egypt.
We saw LNK Infotree, the famous artwork by Gintaras Karosas which consists of 3,000 TV sets forming a 700 metre labyrinth in the shape of a tree, with a toppled statue of Lenin at its centre. The sculpture, which symbolizes television's power to spread propaganda, was included in the Guinness Book of World Records as the world's biggest TV sculpture.
It was a lovely day – and, luckily for us, it was excellent weather for an afternoon walk.
This was not the first time that EFHR staff have enjoyed office field trips. Previous excursions have included the Kurier Wileński newspaper offices and printing press to learn more about the media industry and the history of this important publication, as well as a trip to the Seimas ,a tour of Vilnius City Municipality and a visit to Money Museum. We are all looking forward to our next trip!
EFHR