The Court determined: the diverse spelling of surnames causes inconveniences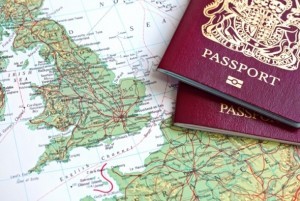 On 7 November 2016, the District Court of Vilnius City passed the judgement in the case of 'Wardyn'. The Court obliged the Civil Registry Office to issue a new Marriage Certificate entering 'w' into the surname of the Lithuanian of Polish nationality, who has got married with the citizen of Poland.
While the passing the judgement, the Court considered the explanations of the European Court of Human Rights and assessed the actual circumstances. The Court stated that 'The applicants are of the Polish nationality, clearly identify themselves with the Polish nationality, has obtained the citizenship of different countries, there is obvious that they conserve Polish traditions, culture, often stay both in Lithuania and in Poland, therefore, the spelling of the applicant's signature is such significant. The documents presented by the applicants testify that the surname of the applicant Malgožata Runevič-Vardyn has been entered by 'V' in the documents issued in Lithuania and in Poland – by 'W'. The diverse spelling of the surname causes some inconveniences to the applicants which may increase in the future. With regard to the aforementioned circumstances and due to the lack of the legislator's initiative and clear determination of factors limiting and obviously hindering at this moment the implementation of the right to choose the surname for the purpose of avoiding serious problems in the result of the diverse spelling of the surname when the family resides in a few European countries and freely moves throughout the territory of the European Union, there appears the ground for deviation of the actual legal regulation and annulment of the decision of the Civil Registry Office of Vilnius City to refuse entering the applicant's surname by 'W' of the Latin alphabet'.
The Assistance of the Attorney-at-law Evelina Baliko representing the applicants states that this judgement is nonetheless important in another respect – the Court followed not only the EU law providing the free movement of persons, but also the Convention for the Providing of Human Rights allowing to use the name and surname    in the minority language. This judgement is particularly significant for families. A few months ago, the District Court of Vilnius City allowed to entry 'w' into the Birth Certificates of the applicants' children. The judgement announced this day joins all the family – at last, the children's mother also assumed the authentic surname of the husband.
This is already the eleventh won case regarding the original spelling of signature. Another ten cases have been waiting for the judgement. The PI 'European Foundation of Human Rights' provides legal assistance free of charge to applicants facing difficulties concerned with the original spelling of their surname. We hope that the newly elected Seimas shall consider the inconveniences sustained by a citizen of Lithuania and shall adopt the law allowing the original spelling of name and surname on a front page of a passport.
EFHR