One more achievement in case of writing original surname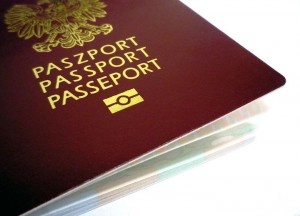 European Foundation of Human Rights (EFHR) is happy for the new achievement. On 2017 January 16 Vilnius Country Court obliged Vilnius City Register Office to change the surname of the petitioner by giving a new marriage certificate with the letter w in it.
As the application states, Vilnius City Register Office's refusal to change the surname with the w contradicts the Article 8 of the Convention for the Protection of Human Rights and Fundamental Freedoms, and is a blatant violation of the Article 22 Part 1 of the Constitution of the Republic of Lithuania and Articles 17, 26, 27 of the International Covenant on Civil and Political Rights.
From the written evidence of the case it was found that the petitioner E.V., the citizen of the Republic of Lithuania, in 2014-02-22 married the citizen of the Federal Republic of Germany, K. U. W., and has chosen his surname. Vilnius City Register Office registered her new surname with the Lithuanian v. The petitioner has claimed that the mentioned illegal restriction causes lots of inconveniences for her and her family. The family, via EU Freedom to Move, constantly travels around EU countries, lives in Germany, and every time during their journeys must prove their family identities. The fact of having different documents with the letters w and v creates different identities for the members of their family. According to the petitioner, in 2017 January the petitioner and her husband are going to have a baby with a dual citizenship and father's surname. If the petitioner stays with the unoriginal form of the surname, she will have problems with ascertaining their family relations in public life.
Obviously, the prohibition to use the letter w is not equal to all the inconveniences the petitioner has due to not being able to have her original form surname. Moreover, the latter prohibition could violate the principle of the inviolability of the private and family life, and person's right to their own name. There is no proof that letters w in names and surnames could harm the rules of the national language or violate the public interest. Also, it is true that the State Commission of the Lithuanian Language announced that there may be possible exceptions for the letter w in surnames, and one of those exceptions belongs to the citizens of the Republic of Lithuania who marry foreigners and choose their surnames.
Up to now, this is the 17th won case in writing an original form of a surname. Tens of cases are still waiting for the courts' decisions. EFHR offers a free legal help to the petitioners who stumble upon the problem of writing their original surname.