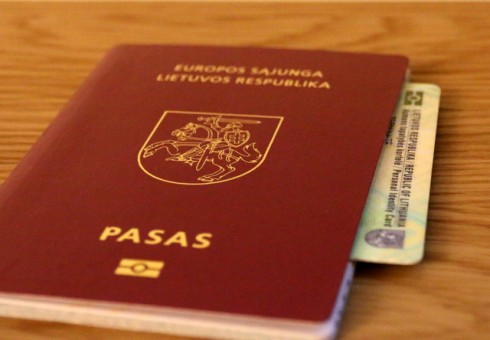 On the 17 October Vilnius City Administrative Court accepted ruling in "Felix" case holds that client's son, Felix Rimkus, may receive, ID card and passport that contains his name written in Lithuanian language and in original form on the documents main page, from Migration Office of Vilnius Region Chief Police Commissariat that is legally obliged to file it.
Migration Department in Vilnius refused entering an official document based on lack of letter "x" in the Lithuanian alphabet, however, The court decided that this letter isn't unusual and unique and does not pose any problem in a social context of the Republic of Lithuania. Letter "x" in "Felix" isn't untypical and consequently, documents such as ID card and passport may contain this letter. Additionally it is technically possible to implement it.
The European Foundation of Human Rights which has been pleading the case from the beginning, reminds that on the 2 March Vilnius Regional Court held that civil registry office is commissioned for recording certificate of birth in register and issuing certificate of birth containing "Felix" name. The baby was born to a Kazakh mother and Lithuanian father. His birth certificate issuing by Switzerland contained name of the child in original form – i.e. with "x" letter. Vilnius Regional Court stated that the right to respect for private and family life cannot be breach even though that Lithuania want to maintain their cultural identity.
Representative of a petitioner, Ewelina Dobrowolska, who act for their clients in court says that Parliament has not yet approved the registered draft laws due to continual hesitation. The courts frequently hear a cases of the right to spell names in their original form and Migration Department is often requested to pay legal costs. It is possible to appeal a sentence within a month.
EFHR