Training for new European Voluntary Service volunteers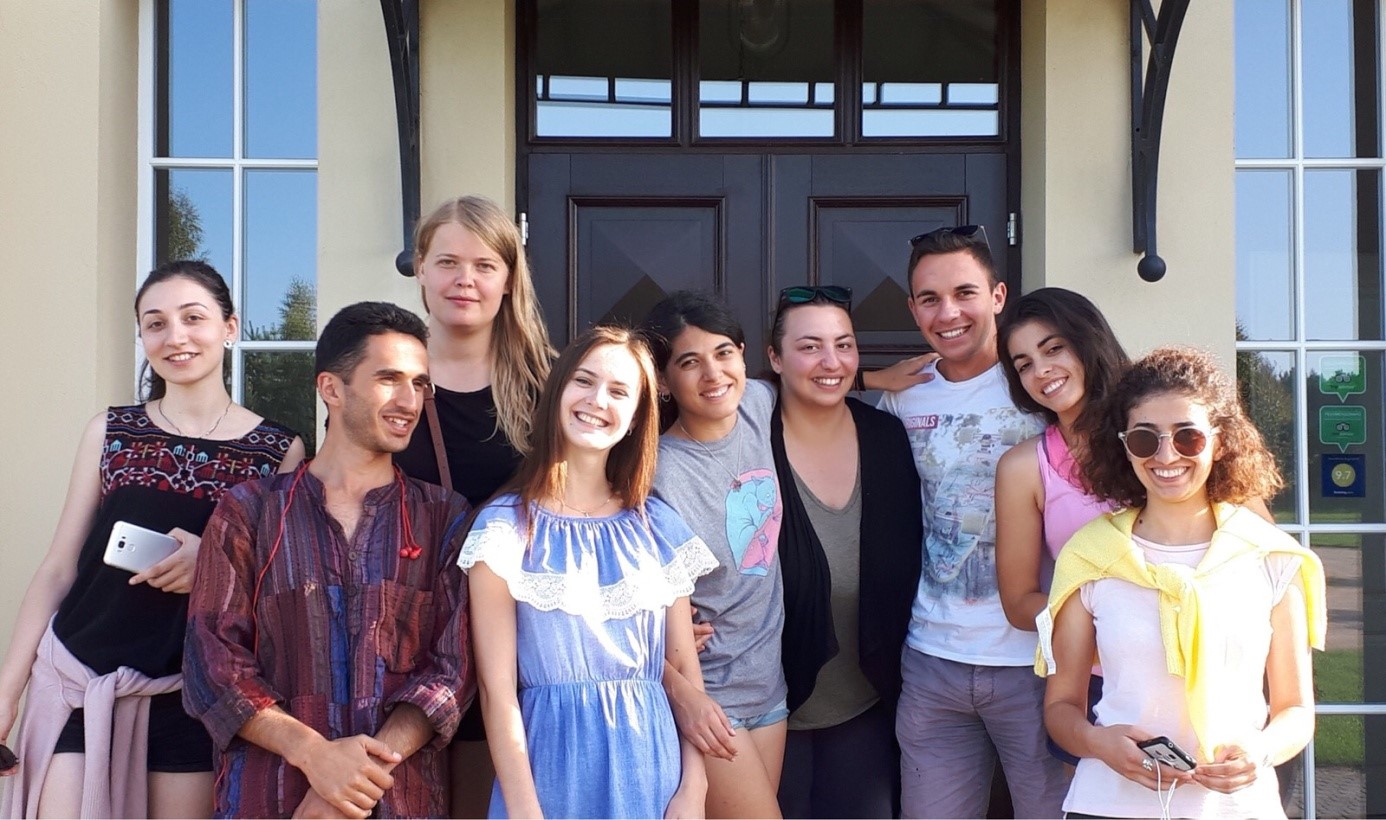 From Tuesday 21 to Friday 24 of August Giulia went to Moletai for her on-arrival training with other volunteers.
The training was divided in four days and it aimed to help volunteers to understand the project and clarify any doubts they have.
Every day Giulia attended morning language courses to improve her knowledge of Lithuanian. Each of the lessons had specific topics that were expected to be useful in volunteers' daily life in Lithuania.
On Tuesday, Giulia met other volunteers and spent some time getting to know them. In turn, volunteers presented their own projects, so the training would be more personalized. Once volunteers and the meeting trainer got to know each other better, the activities started. Volunteers were discussing the issues that they faced already, built problem solving skills and learnt their responsibilities at their voluntary placements. An important part of the on-arrival training was to clarify what to do and who to contact in case of any specific needs.
The other important topic was the Youth Pass – a document that will be given to every volunteer at the end of the project. Together with other volunteers Giulia was taught how to use it and how this could be helpful for her both in university and workplace.
Giulia has also learnt what are the recommended nice places to visit, how to get the best out of her volunteering experience and how to "survive" Lithuanian winter that is very different from the one in Italy.
According to Giulia, the training was not only useful but also fun and entertaining. She found a lot of friends and relaxed in a beautiful Moletai area.