The European Foundation of Human Rights (EFHR) is an organization actively operating in Lithuania since 2010. It was established in response to the striking increase of the abuses of human and national minority rights in Lithuania observed after joining the European Union.
Archive for September, 2014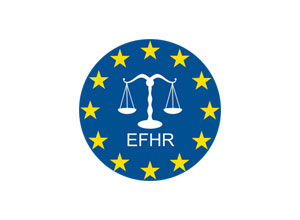 EFHR's activity receives wide coverage in the media not only in Lithuania, but also abroad. Information about human rights and about our activities spreads thanks to interviews, numerous press releases and other information presented on the Foundation's website and in the media. In May 2014 EFHR representatives actively addressed, via the press and television, the issue of the original spelling of names and surnames in Lithuania. In the interview for the http://manoteises.lt/ a representative of EFHR talked about the necessity of adopting relevant legal acts concerning the issue....