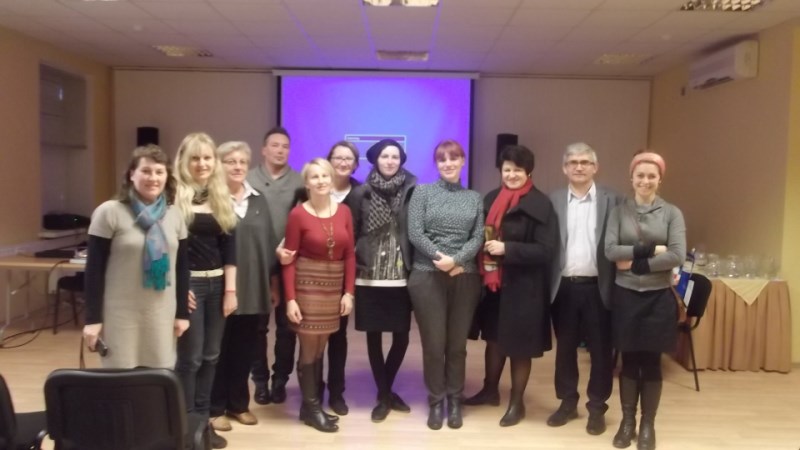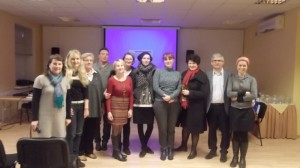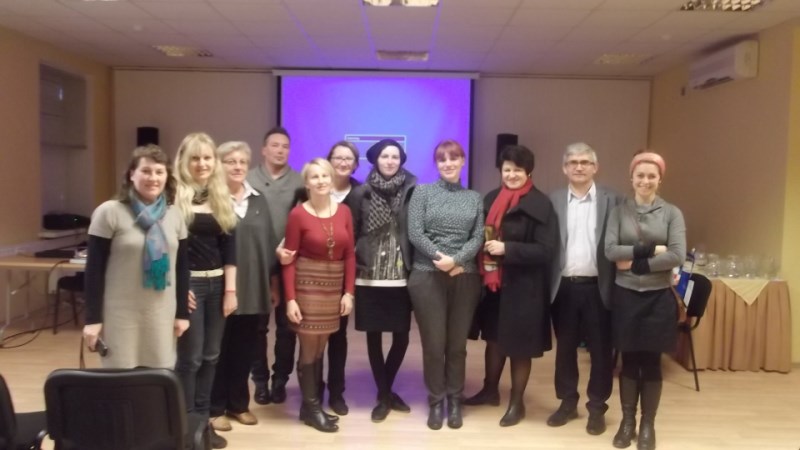 Representatives of the European Foundation of Human Rights (EFHR) attended a meeting held within the framework of the 'LOOK – A MAN! Towards Intercultural Education' project, which took place on November 19 in Vilnius. The project was run by the Podlaskie Voivodeship Marshal's Office and funded by the Ministry of Foreign Affairs. The aim of the meeting was the presentation of the now-completed project and a discussion about potential cooperation at international level. Among the leaders were Anatol Wap, head of the Department of Culture and National Heritage, and several of the project's executors: Edyta Jurkiewicz, Jadwiga Konopko and Katarzyna Kloczko.
The aim of this educational initiative was to bring about a change in the attitudes towards multiculturalism, to promote tolerance, and to draw attention to the 'Other' within the society. Moreover, it was a response to increasingly frequent manifestations of discrimination and intolerance on the grounds of nationality, religion, race, beliefs etc. The project involved actions for the benefit of local community, workshops devoted to stereotypes, prejudice and human rights, art and literature classes, writing letters to future generations, performance art in the streets and happenings. Most of it was held outside, in public space, so as to reach as many people as possible. For more information about the project.
The meeting was attended by everyone interested in intercultural education and by employees of cultural institutions in Lithuania. The presentation of the project was followed by a discussion and an exchange of experiences in the field of educational initiatives and programmes that aim at introducing the idea of human rights to the society and at raising awareness of the many consequences of stereotypes and prejudice.
The EFHR is also active in the field of education. We visit schools and Children's homes with lectures on human rights, carry out a social studies programme for pupils which promotes modern approach to politics and social affairs, and organise art contests for young people, inviting them to reflect upon themselves and the world, and to find out more about human rights. Authors of the 'LOOK – A MAN! Towards Intercultural Education' project declared their willingness to work with the EFHR on new joint programmes, including those promoting cooperation between Poland and Lithuania. Besides, the Foundation intends to cooperate with the NGOs of the Podlasie region which carry out educational projects.
The EFHR is looking to expand the scope of its activity in the area of education, aiming particularly at the promotion of active civic attitudes and openness to cultural diversity. We hope that our undertakings will bring about a change in people's attitudes towards the 'Other', so that they stem from understanding and respect. Accordingly, we invite all educators and volunteers to cooperate on EFHR projects, or to initiate other activities in the field of intercultural education.
EFHR
Translated by Natalia Kosecka within the framework of a traineeship programme of the European Foundation of Human Rights, www.efhr.eu.