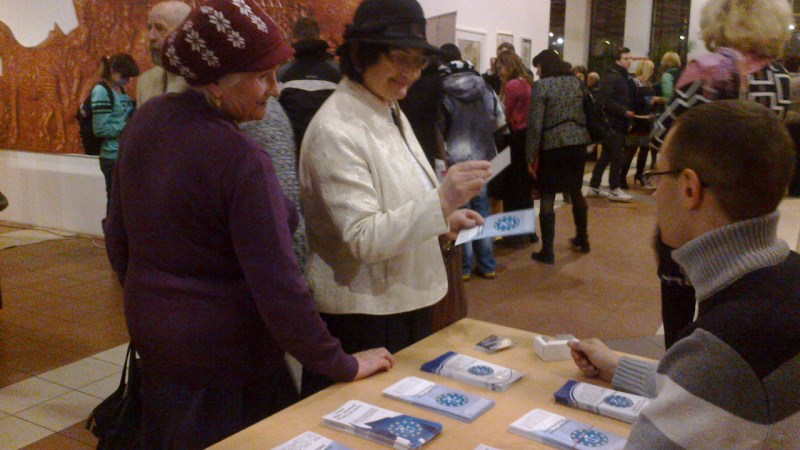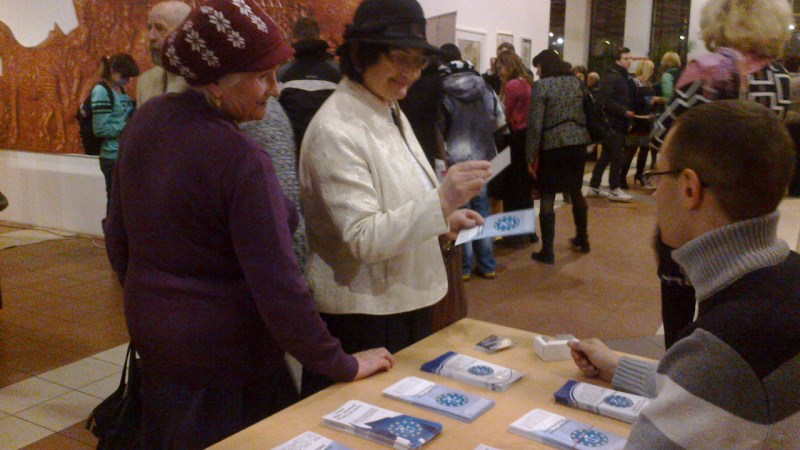 On November 30, well-known female singers from Poland performed at the House of Polish Culture in Vilnius, to celebrate the Polish Culture Days. The concert formed a part of the 'Cursed Girls' music project, and artists sang about the post-war fates of men and women of the Polish resistance movement. The European Foundation of Human Rights (EFHR) visited the House to disseminate information on human rights and discrimination issues, as well as to answer arising legal questions.
Before the concert, the EFHR stand attracted huge crowds, made up of inhabitants of the city and the entire Vilnius Region, representatives of the Electoral Action of Poles in Lithuania, members of the Seimas of the Lithuanian Republic, and foreign visitors. The EFHR distributed free informational materials (brochures and leaflets), which enjoyed immense popularity.
Foundation representatives encouraged the audience to take a lively interest in issues concerning Lithuania's membership in the European Union (EU) and the Council of Europe (CoE). They also invited everyone to look up current legal topics on the EFHR's website, www.efhr.eu, where one can read about won or ongoing court cases in the human rights area, and download informational materials about one's rights, brochures and leaflets about the EU and the CoE, and more.
The Foundation would also like to take the opportunity to invite everyone to the finals of the 'How do you understand human rights?' pupils' contest, where winners will be presented with prizes. There will also be an exhibition of submitted works and the wrap-up of the social studies competiton, again including prize-giving. The event is set to take place on December 21 and everyone is cordially invited to attend.
EFHR
Translated by Natalia Kosecka within the framework of a traineeship programme of the European Foundation of Human Rights, ww.efhr.eu.