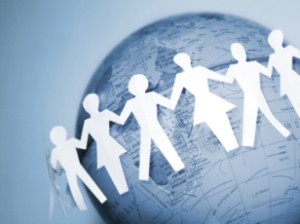 The European Foundation of Human Rights (EFHR) and the University of Applied Social Sciences (SMK) have signed an agreement on cooperation in the field of education, local partnership and scientific research.
The SMK has been notably present on the Lithuanian stage for 18 years. Its close cooperation with businesses and local partners has brought benefits to both the students and the partners themselves. The University has carried out a plethora of national and international projects, improving the conditions of schooling, enabling students to visit foreign countries, giving them the best internship opportunities available, and allowing both the students and the lecturers to raise their qualifications.
The SMK offers numerous courses, e.g., in law, programming, business, communication, management, advertising design, tourism and more. At present, 2400 students attend the university in Vilnius and Klaipėda. The cooperation agreement allows us now to join efforts to nurture highly qualified experts in the most sought-after professions on the market. The EFHR will offer students internship opportunities. Our joint activities in the field of education will promote the idea of civil society and raise the awareness of human rights.
We are extremely happy with the newly established cooperation, and hope it will guarantee success to both the University and the Foundation.
We cordially invite you to cooperate!
EFHR
Translated by Natalia Kosecka within the framework of a traineeship programme of the European Foundation of Human Rights, ww.efhr.eu.