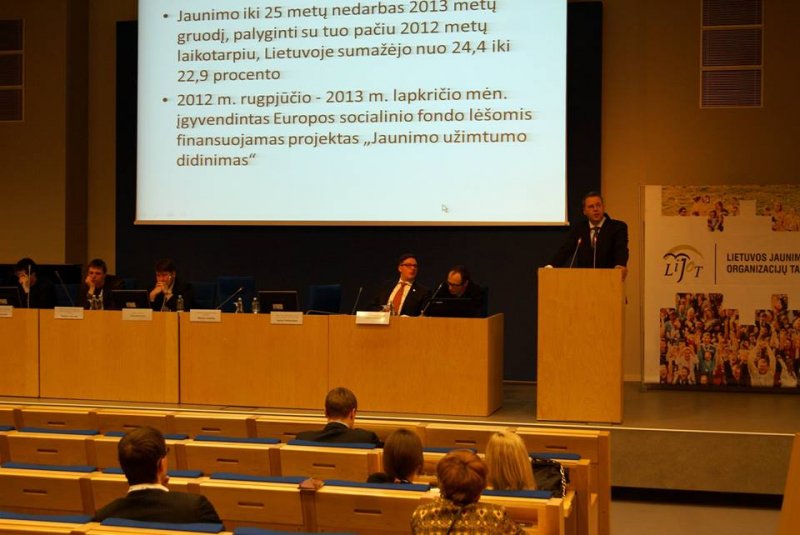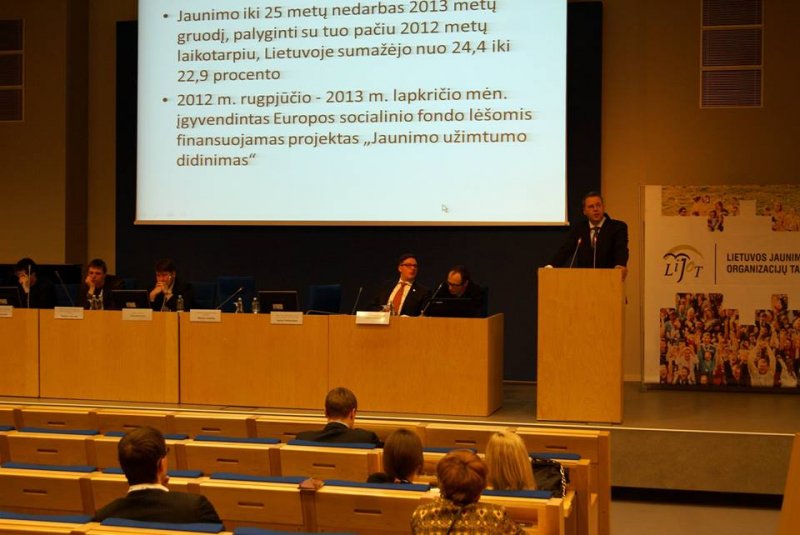 On 3rd April this year representatives of the European Foundation of Human Rights (EFHR) took part in a conference organized by the Board of Youth Organizations in Lithuania (Lietuvos Jaunimo Organizaciju Taryba, LiJOT), which took place in the Seimas of the Republic of Lithuania.
The key subject of the conference was cooperation between youth organizations and local governments ("Jaunimo NVO bendradarbiavimas su vietos savivalda"). The vice-minister of the Ministry of Social Security and Labour, the advisor to the Prime Minister of Lithuania, numerous local government workers from all over Lithuania, representatives of non-governmental organizations (NGOs) and other guests attended the conference.
Establishing cooperation between NGOs and local governments is one of the top priorities of state policy for the upcoming years. During the conference, obstacles to forming such cooperation were also discussed and exemplary practices were presented, especially those where non-governmental organizations along with self-governments successfully led their own activities. You can read more here.
Although EFHR is not a youth organization, it belongs to the category of organizations working with youths. EFHR regularly organizes competitions, lectures, training courses and projects for youths (the project of Society Science, the competition "How do you understand human rights?", the current project "We are similar", the series of lectures on the subject of human rights in schools). EFHR is glad that organizations will now have more considerable opportunities for cooperation with local governments.
EFHR
Translated by Małgorzata Bigoraj within the framework of a traineeship programme of the European Foundation of Human Rights, www.efhr.eu.